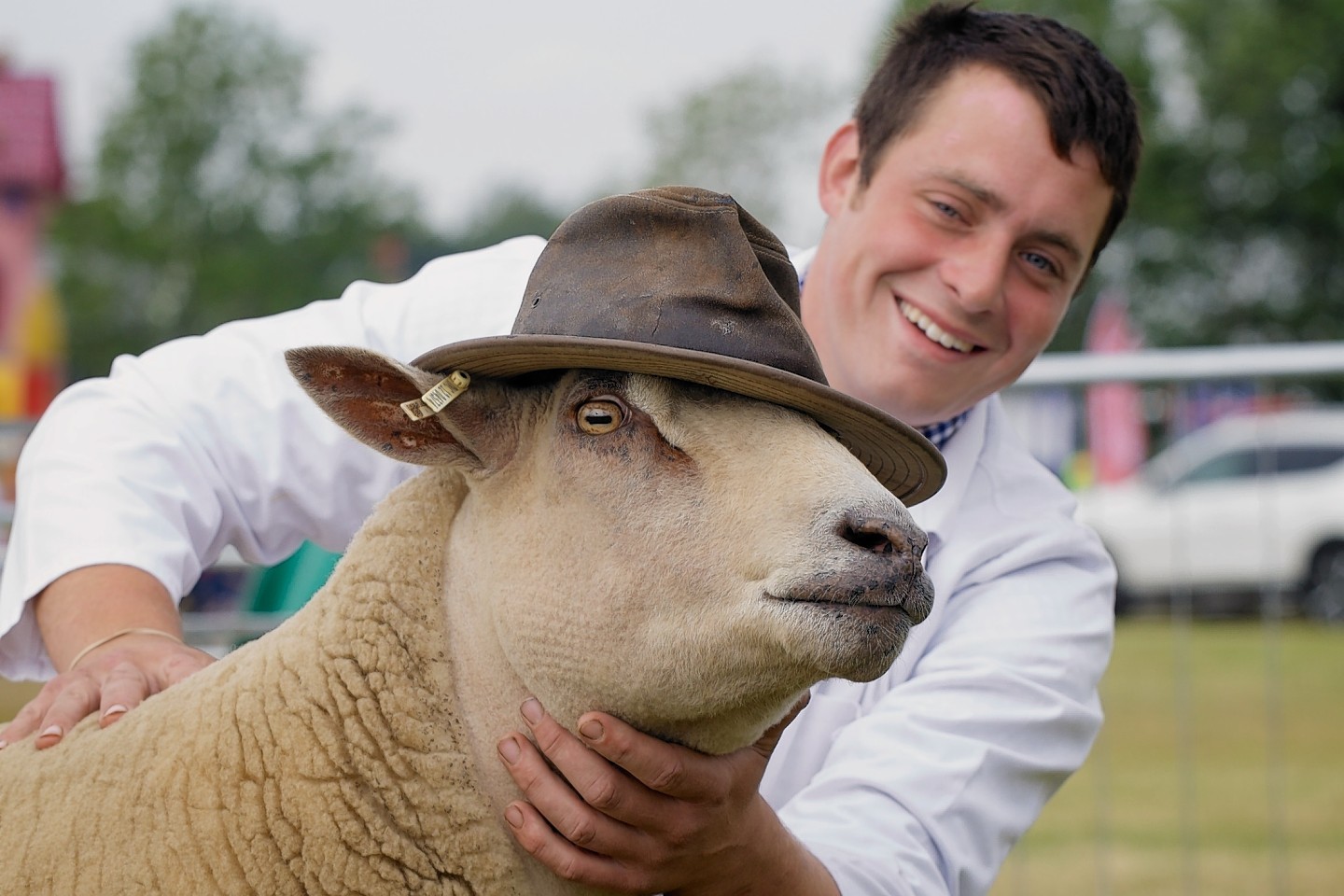 The final preparations for Scotland's largest agricultural event were under way last night.
The 152nd annual Turriff Show starts on Sunday, when thousands of visitors and traders from across the UK are expected to transform the town's rural surroundings into a spectacle of sights and sounds.
And yesterday, organisers made the finishing touches at The Haughs, Turriff's showground, where hundreds of cattle, horses, stalls and even muscular strongmen will fill the site for the two-day event.
Last night, the show's president, Brian Pirie, stated that, despite rumours that rain might put the brakes on the town's marquee show, there were never any plans to cancel it.
He said: "This year, we've got the Royal Signals White Helmets motorcycle display team in the ring, and we have the final of the British National Strongman Federation competition.
"We'll have 300 trade stands from the largest machinery manufacturers down to jewellery and arts and crafts, as well as demonstrations and some of the finest cattle in the country.
"We're just hoping it's a good one and the weather is kind to us because there's an awful lot of work that goes into every show.
"There's a year of planning and a three-week set up, and it's all done by volunteers and a management committee. They put in so much effort to make it a successful show.
"But the doors will definitely be open – it was never going to be off. A rumour was started, but the ground is really drying up and the show park is in a great condition right now."
At least 30,000 people are due to visit over Sunday and Monday, with a packed programme of cooking demonstrations, auctions and sporting events taking place.
Motorists have been warned by police that parking on grass verges will not be tolerated. In previous years, dozens of parking tickets have been issued.
A host of no-waiting restrictions marked by cones will be in place around the town, including on Victoria Terrace, Queens Road, and Bridgend Terrace.
Entry at the gate, which opens at 7am on Sunday, costs £15 for adults and £10 for children aged 12 to 15, students and senior citizens.
Children under the age of 12 may enter for free if accompanied by a paying adult. And family tickets are also available.