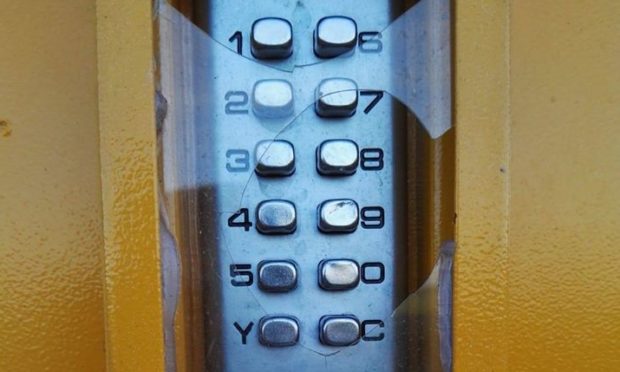 A "mindless" act of vandalism has left fundraisers disappointed after a defibrillator in Fraserburgh was smashed.
Chris Arnott and his wife raised the cash to purchase the equipment after his life was saved by one of the devices in 2018.
After playing rugby, Mr Arnott collapsed and suffered a cardiac arrest and was eventually resuscitated by teammates after they performed CPR and retrieved a defibrillator from Fraserburgh Fitness Centre.
While her husband spent a month in hospital recovering, Mrs Arnott set up a Just Giving page and raised around £4,000 for a machine to be placed at Fraserburgh Swimming Pool.
Fraserburgh & District Community Safety Group is now appealing for information after the defibrillator was vandalised.
Mr Arnott said: "It's upsetting that people think this type of behaviour is okay and it's disappointing that people within our community behave that way.
"I don't know why people do these things. Whether it was intentionally or an outburst, why would someone do that to life-saving equipment?"
This is the second time in a year this specific box has been vandalised and the fourth time in the last 12 months that defibrillator boxes have been vandalised in Fraserburgh.
Chairman of the group, John Anderson added: "The money which we are having to use to repair these boxes is stopping us from being able to buy another defibrillator for elsewhere in the community."