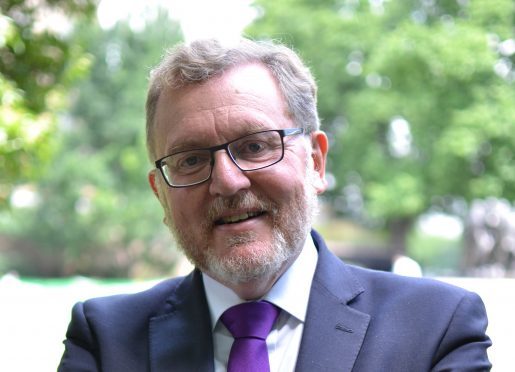 Scottish Secretary David Mundell has insisted the Queen's Speech is about "bringing our United Kingdom closer together" amid warnings Brexit must not be used as a vehicle to concentrate power at Westminster.
The Tory frontbencher promised to consult with the devolved administrations to ensure a "smooth and orderly" withdrawal from the EU.
And he again maintained more decision-making powers would be coming to Holyrood as a result, although he stressed this would happen "in a way that works best for Scotland and the rest of the UK".
The SNP raised fresh concerns yesterday as Theresa May unveiled plans for fisheries and agriculture bills.
The former is aimed at returning control of UK waters to British fishermen and enabling the UK to set its own quotas.
The second pledges to implement an "effective system" of support as the UK leaves the Common Agricultural Policy, although it also refers to a "self-reliant" farming sector.
Both farming and fishing are devolved, but the speech does not confirm the Scottish government will be responsible for repatriated powers in these areas.
It only commits to "consult widely with the devolved administrations on the appropriate extent of any legislation".
And, in the case of the fisheries bill, it indicates "aspects will extend to the UK", pointing out international matters are not devolved.
SNP Westminster leader Ian Blackford branded it a "power grab in action".
He added: "There is going to be a real question for the (Scottish) Conservative members opposite.
"Are they going to be on the side of London or the side of the people of Scotland?"
His deputy Kirsty Blackman added: "The Tory government's Queen's Speech reveals their intention to centralise powers over agriculture and fishing that should automatically come to the Scottish Parliament as devolved matters."
Meanwhile, Scotland's Brexit minister Mike Russell said the UK Government should not seek to avoid the need to gain Holyrood's consent for the repeal bill that will transfer EU law into domestic law.
Asked whether this would be required, Mrs May said the matter was "currently being considered" both at Westminster and in Scotland.
Welcoming the fisheries bill, Bertie Armstrong, chief executive of the Scottish Fishermen's Federation, said it was "heartening" ministers recognised the importance of fishing to Scotland.
New Banff and Buchan MP David Duguid described it as the "next step in freeing coastal communities from the shackles" of the Common Fisheries Policy.