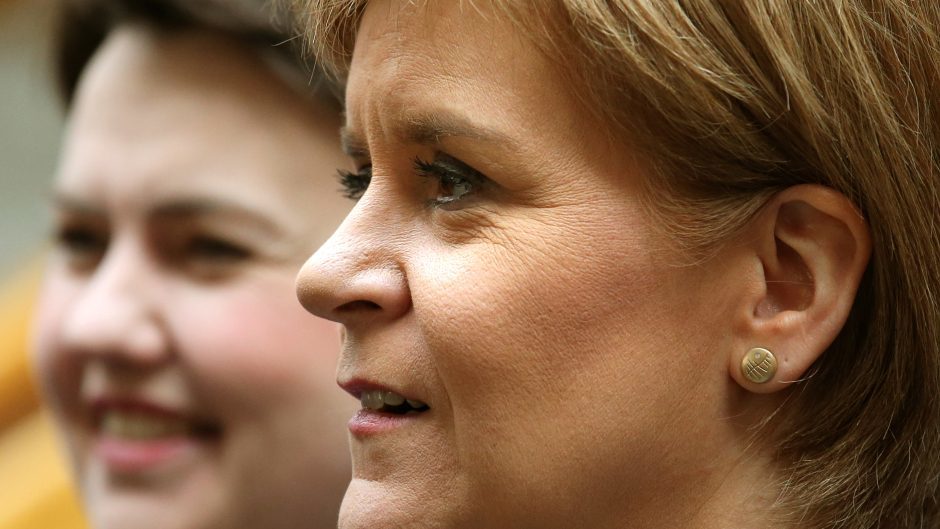 Too many councils are ignoring tougher rules on knives in schools brought in after the killing of Bailey Gwynne, Ruth Davdison has warned.
The Scottish Conservative leader said there was "no meaningful picture" of the extent of the fast-rising problem because almost half of authorities could not say how many weapons had been confiscated.
Ms Davidson raised the issue at first minister's questions as the second anniversary approaches of the death of the 16-year-old at Aberdeen's Cults Academy.
Nearly five reports a week are being made of children caught carrying weapons in schools, she said.
"We know the problem of knives in schools is an increasing one, with an 11% increase in incidents referred last year alone," she told Holyrood.
"In the aftermath of the tragic death of Aberdeen pupil Bailey Gwynne, the Scottish Government rightly issued new guidance on weapons found in school.
"But nearly two years on, about half of Scottish councils are unable to confirm the number of weapons confiscated from pupils in their area.
"That's the kind of information parents and the wider public have a right to know.
"We think all local authorities should meet the same standards on this, and look forward to working with the Scottish Government to see how this could improve."
Nicola Sturgeon agreed to look at ways of ensuring all councils gather data in the same way, to provide a clearer picture of the extent of knife crime in schools.
The First Minister said: "It's important councils have the right processes in place and all schools have the right policies in place. Through our officials in the education department of the Scottish Government, we will continue to act to make sure that is the case.
"I say quite clearly that the education secretary and I expect councils to do exactly that, which includes adhering to the aspects of the guidance that relate to the monitoring and reporting of young people who are searched or who are found to be carrying knives or other weapons."
Ms Davidson said Aberdeen City council had led the way by introducing an anti-knife crime policy and called for all councils to do the same.
Ms Sturgeon agreed and pledged to review the situation and take further action if necessary.
She said: "For tragic reasons, Aberdeen City Council has had cause to look carefully and critically at its policies on the issue.
"Every parent wants to know, when they send their child to school of a morning, that the school will be as safe as possible for young people.
"If we need to take action to ensure that that is the case for every single young person, it is the responsibility of councils and the government to do so."
She added 25 of Scotland's 32 councils are involved in the "No Knives, Better Lives" youth engagement programme, which has received £3million of government funding since 2009.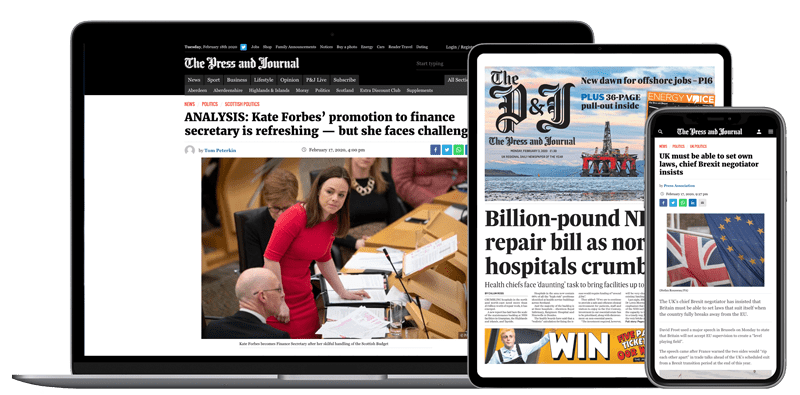 Help support quality local journalism … become a digital subscriber to The Press and Journal
For as little as £5.99 a month you can access all of our content, including Premium articles.
Subscribe