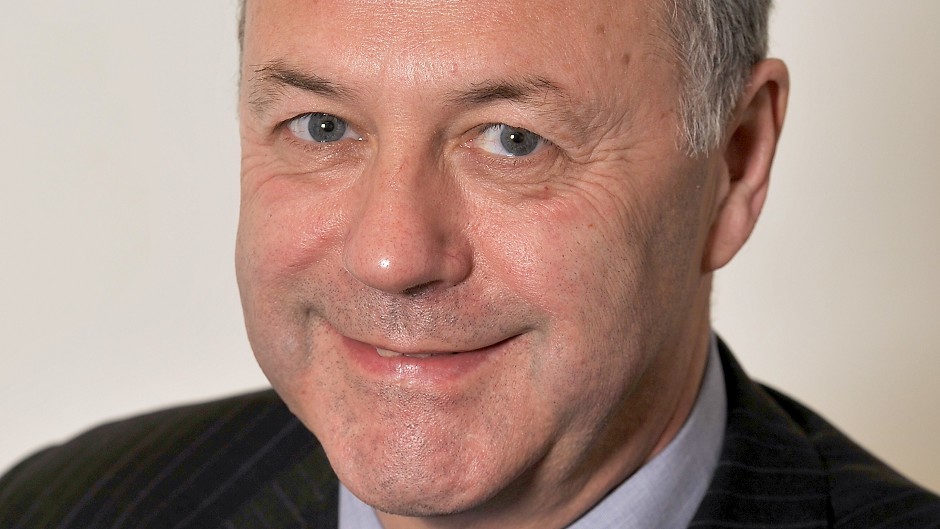 Former Aberdeen MP Frank Doran has died aged 68 following a long illness just two years after stepping down from politics.
The Scottish Labour politician was the only MP ever to have represented Aberdeen South, Central and North.
Tributes poured in from across the political spectrum yesterday, including from North East MSP Lewis Macdonald, who worked as Mr Doran's parliamentary researcher at Westminster.
Mr Macdonald said: "Frank will be hugely missed by his many friends and colleagues in Aberdeen, in the Labour party and across the trade union movement.
"Over a career of more than 30 years he spoke up strongly for the rights of people at work and in disadvantaged communities.
"He was always generous and wise with his advice and leadership and caring to his constituents.
"It is tragic his retirement has been cut so short so quickly and he is not going to enjoy the time off he earned so well over those years."
Born into an Edinburgh family with a "fairly strong Labour, trade union background", Mr Doran completed a law degree at Dundee University in 1975 and joined the party the following year.
Having worked as a solicitor, often for the unions, his long-standing connection to the north-east began when he was selected as the local candidate for the European elections in 1984.
Mr Doran arrived at Westminster as one of 19 new Scottish MPs after his victory in Aberdeen South in 1987.
However, he lost the seat to the Conservatives in 1992 and blamed that primarily on John Smith's plans to raise the top rate of tax, which was going to affect thousands of North Sea workers in his constituency.
At Tony Blair's landslide Labour election victory in 1997, Mr Doran returned to parliament as the MP for the newly-created Aberdeen Central seat, where he described himself as a Blairite although he voted against the Iraq war.
Mr Doran was appointed the parliamentary private secretary to trade and industry minister Ian McCartney, who he helped draw up the legislation which led to the introduction of the minimum wage.
He and his wife, the former Labour energy minister Joan Ruddock, both stepped down at the 2015 election to pursue his interests in the arts, as well as health and safety, which he has focused on throughout his career, from the Piper Alpha disaster to the recent North Sea helicopter crashes.
Mr Doran is expected to be laid to rest in his hometown of Edinburgh.
Former Labour finance convener Willie Young said: "Frank was the MP for both Aberdeen South and Aberdeen North so this loss will be felt keenly across the city. There is real sadness in the Labour family today."
Aberdeen North MP Kirsty Blackman, SNP, who won the seat in 2015 sent her condolences to his family and friends "at what will be an incredibly difficult time for them, and for the wider Labour party across the North East."
She said: "Frank Doran was a principled MP who was highly regarded in Westminster during his time representing Aberdeen South, and more recently Aberdeen North, and remains well thought of across parties.
"Frank's dedication to offshore safety following the Piper Alpha disaster is something he will always be remembered for, as he worked incredibly hard to ensure lessons were learned from that awful tragedy.
"Although our politics were different, it has been a privilege to follow on from Frank Doran and represent this great city, and continue to work hard for everyone here.
"It was clear through his work that he cared deeply about people, and understood the importance of protecting folk at work and helping our city to thrive and grow through challenging times, and that is an honourable legacy to have."
Aberdeen Donside MSP Mark McDonald, SNP, recalled his time working alongside Mr Doran.
He said: "When I was elected in 2013 as the MSP for Aberdeen Donside, Frank Doran was the MP for Aberdeen North, representing some of the communities in my constituency.
"While Frank was a political opponent, he was someone who was willing to work with others on issues of significance, such as offshore safety. He was a strong voice for the offshore workforce, and I know they appreciated his work on their behalf.
"I am sorry to hear of Frank's untimely passing, and my thoughts are with his friends and family."
First Minister Nicola Sturgeon also tweeted her condolences: "Sorry to hear this. I didn't know Frank well personally but I know many who did and liked him. My condolences to his family."