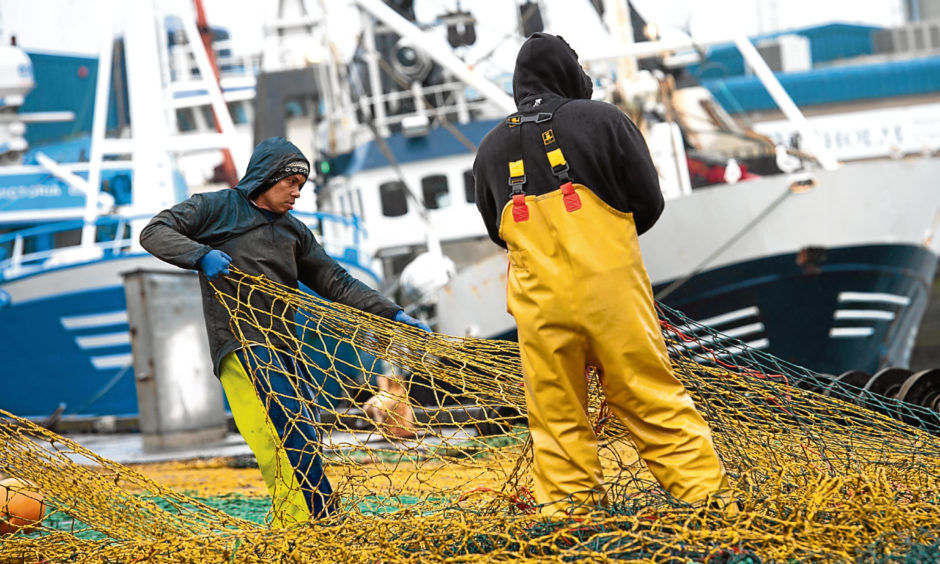 Fishermen will be exposed to fresh betrayal by the latest Brexit Bill amendments according to Banffshire and Buchan MSP Stewart Stevenson.
The Scottish Government has refused to sign up to the UK Government's clause 11 amendments to the EU Withdrawal Bill, as the latest changes include a seven year period where Holyrood would have no powers to legislate on fishing, among other devolved issues.
The move comes after the UK Government agreed the UK fishing industry would remain in the EU Common Fisheries Policy (CFP) – but without its current voting rights – until 2021.
Mr Stevenson said Conservatives were now trying to tie Holyrood's hands for a period spanning two parliaments instead of allowing the industry to take back control as promised.
"The Tories have one view of Scottish fishing and one view alone," he said.
"They see it as 'expendable'.
"Despite the wild promises of the Brexiteers, under Tory plans there will be no taking back control of Scottish waters, no influence in fishery reforms, no say in quotas – it's an absolute disgrace.
"Even if the Scottish Parliament expressly refused consent to Westminster calling the shots on fishing – a devolved power under the Scotland Act – the Tories could dictate rules and impose restrictions on Scottish fishing anyway, without our say.
"We cannot – and will not – agree to legislation that puts Scottish fishing in such peril."
Mr Stevenson added the SNP wanted to scrap or fundamentally reform the CFP, and will continue to fight for Scotland's future in the Single Market and Customs Union – ensuring there is uninhibited access to market for Scottish seafood.
A UK Government spokeswoman said UK Ministers recognised the importance of the Scottish fishing industry and would continue to work alongside the Scottish Government to prepare for Brexit.
"We have put a considerable offer on the table that would see the vast majority of devolved powers automatically flow from the EU to Edinburgh," she said.
"It's disappointing the Scottish Government has not yet felt able to agree with our EU Withdrawal Bill amendment but we remain focused on engaging constructively with them to provide certainty for businesses needed and make sure all parts of the UK are ready for our departure from the EU.
"We recognise the importance of the fishing industry to Scotland. Leaving the EU gives us the opportunity to design a new domestic fishing policy – one which is in the whole of the UK's best interests and allows our industry to thrive."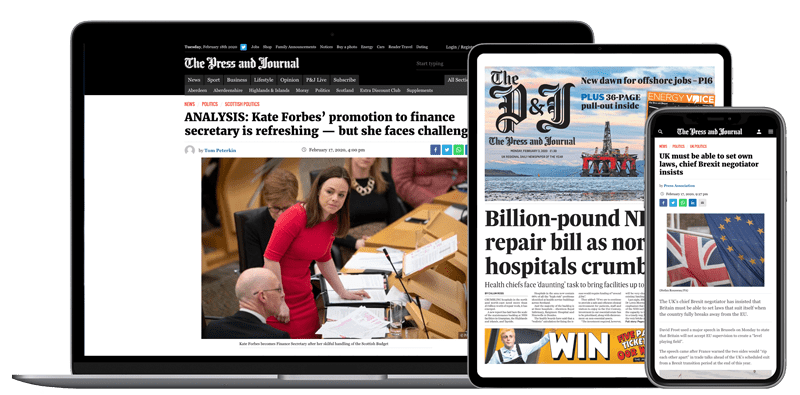 Help support quality local journalism … become a digital subscriber to The Press and Journal
For as little as £5.99 a month you can access all of our content, including Premium articles.
Subscribe