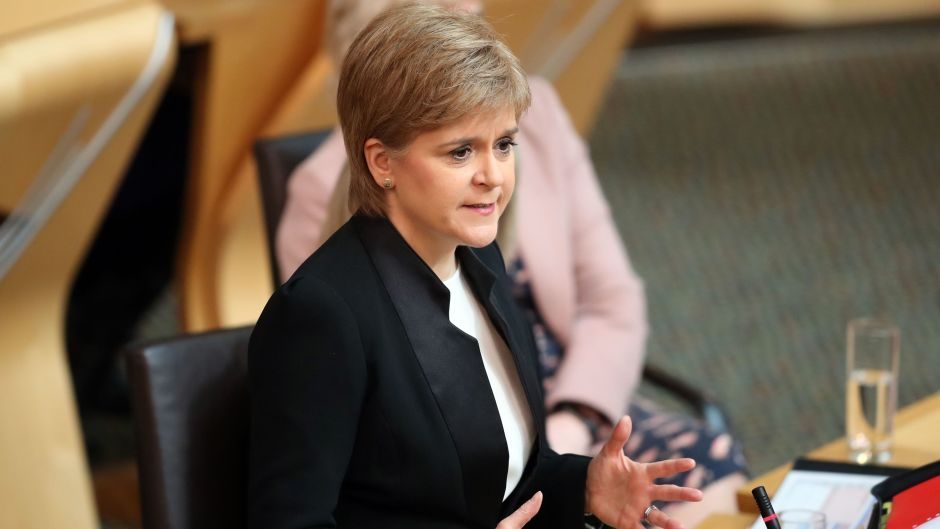 Nicola Sturgeon has referred herself to a ministerial watchdog after questions were raised surrounding her conduct during the Alex Salmond sexual misconduct case.
The first minister has come under increasing pressure to refer herself to the panel from opposition politicians after it emerged she had met and spoke with Mr Salmond several times after two civil servants made allegations against him last year.
It comes after a criminal investigation was launched against her government amid claims there was an unauthorised disclosure to a tabloid newspaper.
The first minister has been heavily criticsed after admitting that she did not notify the civil service of three meetings with Mr Salmond to discuss the investigation.
At one of these meetings at her home in Glasgow, taxpayer-funded special adviser, Liz Lloyd, had been present.
Ms Sturgeon said the Scottish Government employee was there despite claiming the meeting, at which Mr Salmond notified her of the complaints made against him, was in her role as SNP leader.
The first minister also admitted that she did not inform the head of the Scottish civil service, Leslie Evans, of the meeting on April 2, until she had another meeting with Mr Salmond two months later.
Opposition politicians called for an inquiry, alleging that Ms Sturgeon's three meetings and two phone calls with Mr Salmond after the complaints against him were made breached ministerial code.
Yesterday the first minister confirmed she had taken the step and also released an official statement in which she said she had acted "appropriately and in good faith throughout", but acknowledged it was important to re-assure parliament and the wider public.
The statement added: "The fact remains that at the centre of this issue are two women whose complaints could not be swept under the carpet. Any continuing commentary about these issues at this stage – whether from myself, the government or Mr Salmond and his representatives – would only serve to distract from and potentially compromise the proper consideration by the police of the subject matter of their investigation. That is something we will not do."
The rules state that if ministers "find themselves discussing official business" while at a non-government event such as a social occasion, they should make a record of it".
Meanwhile, the Information Commissioner's Office (ICO) has written to Mr Salmond's team to advise them that a criminal inquiry had now been launched into the potential newspaper leak.
Under data protection legislation, it would be a criminal offence if someone "knowingly or recklessly" obtains or discloses personal data without the consent of the "data controller", which would be the Scottish Government in this case.
Former Aberdeenshire East MSP Mr Salmond has been embroiled in a legal row with the government over its handling of sexual misconduct accusations from two civil servants. Last week, the Court of Session ruled in Mr Salmond's favour.
The court ruled the government had breached its own rules after appointing an investigating officer who had been previously been in contact with Mr Salmond's two accusers.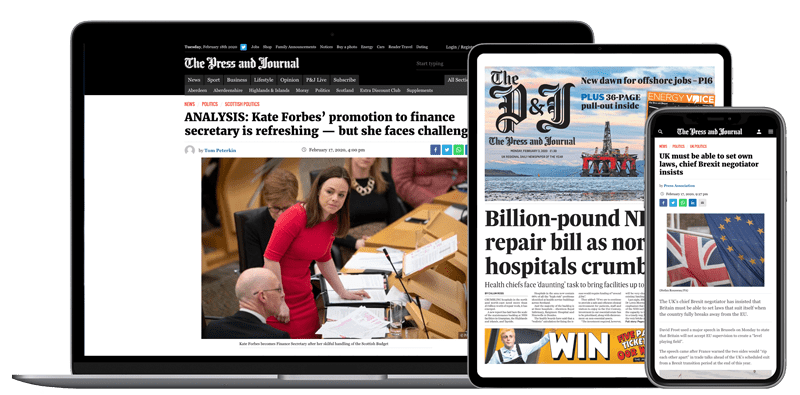 Help support quality local journalism … become a digital subscriber to The Press and Journal
For as little as £5.99 a month you can access all of our content, including Premium articles.
Subscribe