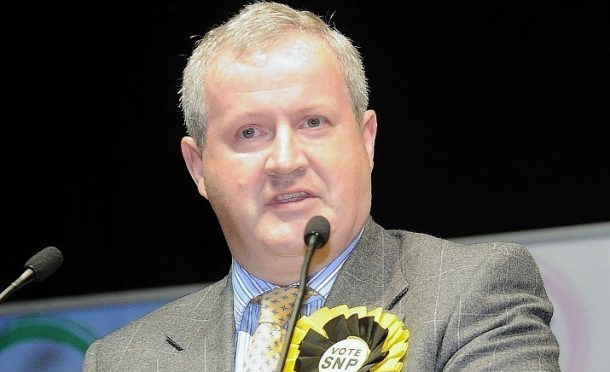 SNP Westminster leader Ian Blackford has praised the "exceptional" staff and care at Fort William's Belford Hospital and their treatment of very seriously ill patients.
Mr Blackford, MP for Ross, Skye and Lochaber, paid tribute in the wake of publicity surrounding the hospital's mortality data.
Last week it was revealed that of 426 patients treated at the hospital in the last three months of 2018, 19 died within 30 days of admission.
When the number of deaths was compared with the number of patients, it resulted in a "crude mortality ratio" of 4.46%, the highest of any Scottish hospital.
But when the crude figures were adjusted to take into account a patient's risk of death, Belford recorded a "standardised mortality ratio" of 0.93%.
The standardised figure, which is regarded by doctors as reflecting the accurate picture, was in line with other Scottish hospitals and suggested there were marginally fewer deaths than predicted.
Mr Blackford said: "Having seen the figures this week I want to commend the hard work and very professional staff at the Belford Hospital and recognise that what they are often doing is dealing with patients towards the end of life.
"When you have a situation like that in a small hospital which this is, a small number of deaths can lead to the impression that there is a high death rate when the reality is that this is a hospital with an exceptional staff and exceptional medical care."
Experts have explained that the relatively high crude rate was down to the fact that Belford is the only hospital in Lochaber and treated a greater proportion of patients needing end-of-life care than elsewhere.
NHS Highland said: "Belford hospital has no hospice or community hospital nearby to provide end of life care so a proportionally greater number of such cases will be admitted relative to other hospitals. "