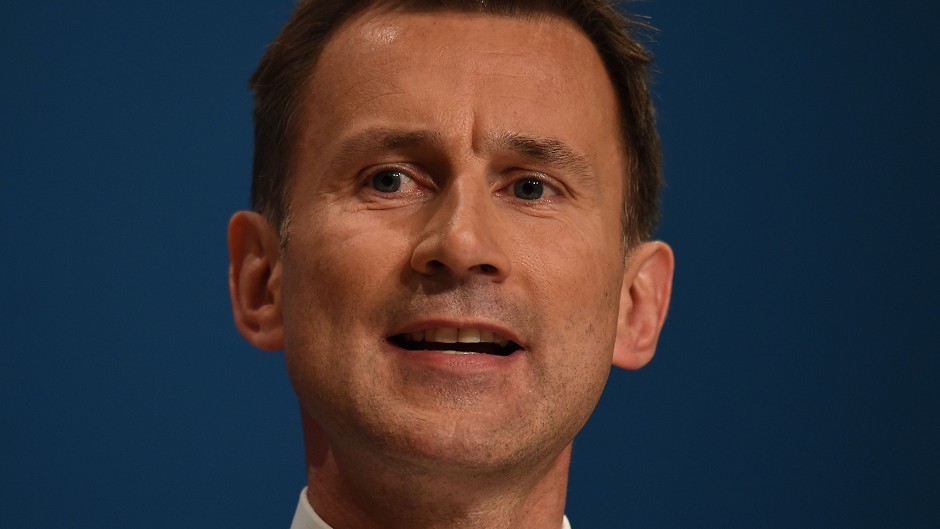 Ruth Davidson yesterday formally backed Jeremy Hunt to become prime minister, arguing he is the best candidate to protect the Union.
The Scottish Tory leader made the announcement as a majority of her 31 Conservative MSPs joined her in declaring for Mr Hunt over his rival Boris Johnson.
Mr Hunt is the third candidate backed by Ms Davidson since the tumultuous leadership campaign began, having previously offered support to Sajid Javid and then, briefly, Michael Gove.
Eighteen MSPs, including north and north-east members, signed a letter saying Mr Hunt understands the importance of Scotland remaining in the United Kingdom.
The signatories include north-east representatives Liam Kerr, Tom Mason, Peter Chapman and Aberdeenshire West MSP Alexander Burnett.
And they have been joined by Highlands and Islands MSP Donald Cameron, together with deputy leader Jackson Carlaw.
Ms Davidson's name was not on the letter, but yesterday she tweeted: "Any Conservative leadership candidate must put the Union first.
"Jeremy has done so and will get my vote."
The Scottish Tory leader has been a persistent critic of Mr Johnson and argued against him during the Brexit referendum campaign.
The MSPs' letter said: "There is no issue of greater importance to the Scottish Conservative and Unionist party than ensuring that Scotland's place within the United Kingdom is protected and enhanced.
"Jeremy Hunt has proven to us that he understands Scotland's interests and will do whatever it takes to keep Scotland in the Union.
"We are confident Jeremy Hunt is the best choice to strengthen the Union, deliver Brexit and move the United Kingdom on with astute policies that will turbo-charge our economy and build the most pro-business environment in Europe."
Sources in the Johnson camp suggest five MSPs are looking at supporting the former London Mayor.
At Westminster, the north-east MPs Douglas Ross, Andrew Bowie, Colin Clark and Ross Thomson have already pledged their support to Mr Johnson.
Mr Clark, Mr Ross and Mr Thomson last night penned a joint statement claiming that "only Boris Johnson can deliver Brexit".
They said: "The real threat to the Union is failing to deliver Brexit by October 31. Only Boris Johnson can deliver Brexit, restore trust in our democracy and unite the country"