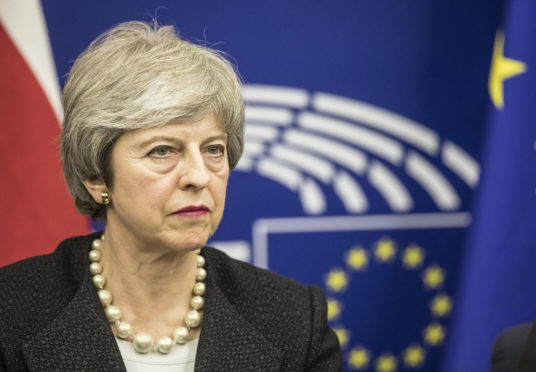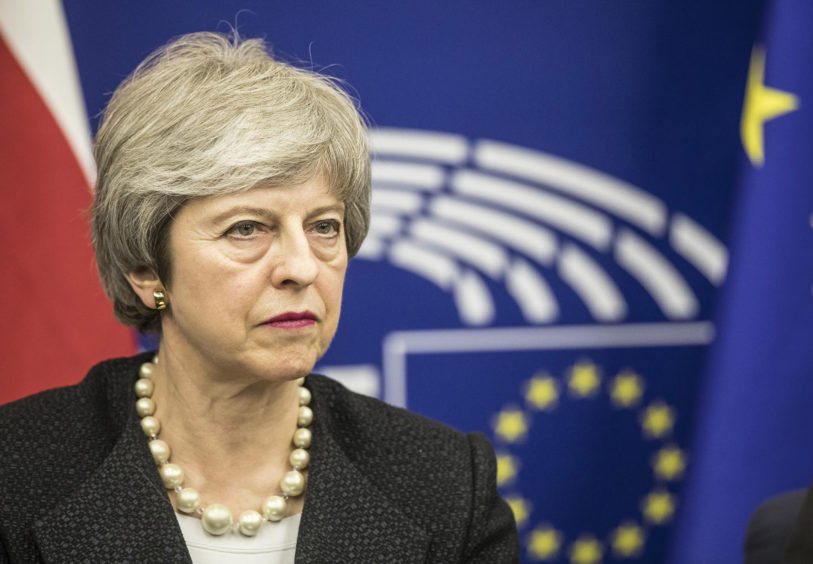 Theresa May last night urged her successor not to take the Union "for granted" as she warned that Nicola Sturgeon was only interested in breaking up the UK.
Mrs May said that unless the new prime minister championed the benefits of the Union it might be "too late" to save the United Kingdom.
On her last visit to Scotland as prime minister, Mrs May said it suited the political aspirations of Ms Sturgeon's government for "devolution to fail, or be seen to fail".
Addressing a small group of Tories in Stirling, Mrs May said Scottish ministers had been unwilling to compromise when dealing with the UK Government.
"Over the last three years I have learned that while other parties can be relied on to work with the UK Government in good faith to make devolution a success, an SNP Scottish Government will only ever seek to further the agenda of separation," Mrs May said.
"That, I am afraid, is simply a fact of political life in the UK at the moment."
In a message directed at Tory leadership candidates Boris Johnson and Jeremy Hunt , she suggested the SNP's attitude put an "additional responsibility" on whoever becomes prime minister.
"If we do not use every policy lever within our reach to strengthen that Union, no-one else will," Mrs May warned.
"If we do not make realising the full benefits of being a United Kingdom of four proud nations and one united people our priority now, then in the future it may be too late."
She added: "I think a lot of people have taken the Union for granted over the years and what we need to do is make the case for the Union."
The Union, she said, had protected banks in Edinburgh and London against the financial crash and had maintained Scottish public spending amidst the oil price crash.
Today Mr Johnson and Mr Hunt will clash in Scotland when they take part in the only leadership hustings event north of the border.
Each contender has promised to protect the Union.
With neither of them ruling out a no-deal Brexit, Ms Sturgeon has claimed that the Conservatives' attitude towards Scotland has made independence inevitable.
But the departing prime minister said the first minister had shown her "true colours" by declaring that independence would be Mrs May's ultimate legacy.
Mrs May acknowledged that Gordon Brown had voiced the fears of many when he said the Union was now "more imperilled" than it ever had been.
While she did not underestimate the scale of the challenge the UK faced, Mrs May added that she was optimistic about its future.