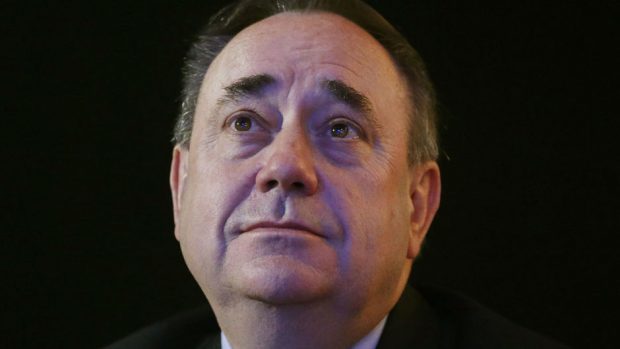 Scotland's top civil servant Leslie Evans has been warned she may have to give MSPs more information about the £510,000 legal costs of the botched investigation into Alex Salmond.
MSPs scrutinising the Scottish Government's inquiry into harassment claims made against Mr Salmond delivered the warning in a letter to the Permanent Secretary.
The letter noted MSPs only learned of the costs through the media and told Ms Evans that members of the Holyrood committee created to examine the probe may want more information.
The committee was established after a court ruled the government's handling of complaints made against Mr Salmond were "unlawful" following a judicial review.
Mr Salmond took legal action against the Scottish Government to contest the complaints process activated against him in relation to sexual harassment allegations, which he denies.
The letter, written by committee convener Linda Fabiani of the SNP, said MSPs would be meeting on Thursday and would be discussing the reported costs.
Ms Fabiani said: "In the absence of the Committee having received any information from the Scottish Government, this will need to be based on what has been reported in the media.
"Therefore, if there is anything in the media reporting about which you have concerns, please let me know in advance of the meeting.
"It may be that the Committee will wish to seek some information as a follow up and so I may be in contact with you following the meeting."
Mr Salmond still faces two charges of attempted rape, nine of sexual assault, two of indecent assault and a breach of the peace, which are separate to the judicial review.
He strongly denies the charges and is expected to go on trial next year.