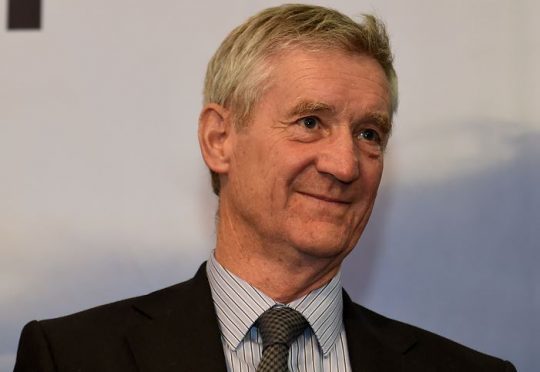 Nationalist North East MSPs have been challenged to "break their silence" on potentially crippling business rates increases.
Tory member Peter Chapman has written to his SNP counterparts Gillian Martin and Stewart Stevenson amid fears firms could be bankrupted by rises of up to 250%.
Mr Chapman said: "There has been a wall of silence from our local SNP politicians, who seem unable or unwilling to stand up for their constituents.
"I have written to Banffshire and Buchan Coast MSP Stewart Stevenson and Aberdeenshire East MSP Gillian Martin urging them to join me in supporting our local businesses.
"I know my mailbag is packed with correspondence, and I imagine that the same is true of our SNP representatives.
"It is not good enough to simply ignore this problem and toe the party line from Edinburgh – our SNP MSPs need to break their silence and speak up for the north-east area."
But Ms Martin said: "While we always welcome the offer to work with our political counterparts it is slightly ludicrous that Peter Chapman has decided to speak with the local press rather than to Stewart and I directly.
"This is despite numerous opportunities to do so in person in recent weeks.
"We are working closely with our constituents who may be affected by the revaluation of rates and have also met with the Aberdeen and Grampian Chamber of Commerce."
Mr Stevenson added: "Both Gillian and I have been meeting with local businesses across our constituencies and we will continue to do so in private.
"We are all aware of the impact of job losses from the North Sea oil and gas industry and the downturn, which is why we are working hard to improve investment and support local businesses in our area."