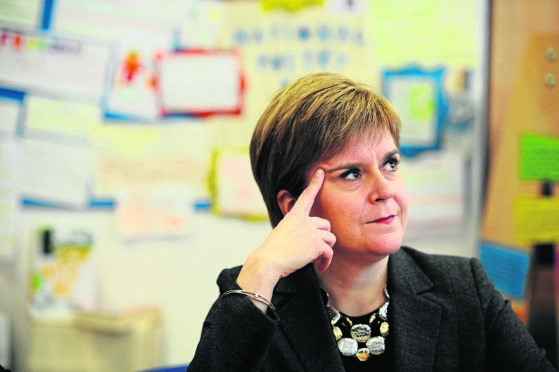 Nicola Sturgeon has signalled that she will not give an update on her independence referendum plans until next year.
The First Minister suggested there would not be enough time after next month's Commons vote on Theresa May's Brexit deal to revisit the issue before the festive period.
Originally, Ms Sturgeon had intended to update the nation on her indyref plans in October, but she delayed making a statement citing a lack of clarity on Brexit.
At a press conference in Bute House, the SNP leader predicted a defeat for the Prime Minister on December 11 and a follow-up vote the week after.
Ms Sturgeon said she was "not entirely in control of the timescale" that would allow her to lay out her Indyref2 strategy.
The First Minister said: "I'm not sure anybody would welcome it if I asked you all to come here on Christmas Eve to make a major statement about Scotland's constitutional future.
"But I will make that statement at the time that I think is right, not just for the Scottish Government or the SNP, but right for the people of Scotland.
"I think it's only fair if we're asking the people of Scotland to consider the question of independence, we give them as much clarity as we possibly can."