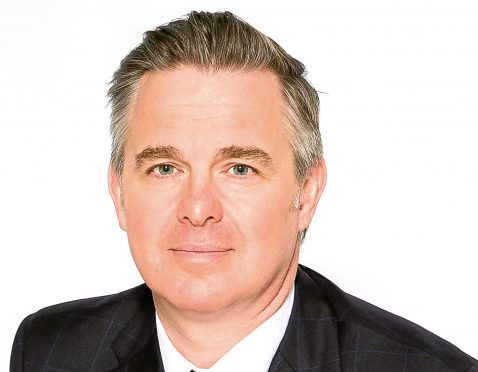 Core funding for north-east councils has been cut by the equivalent of £100,000-a-day, the Scottish Conservatives have claimed.
The claim was made as the Tories launch a "Fair Deal for the North East" campaign ahead of their Scottish Spring conference in Aberdeen next month.
The campaign will involve the party's MPs, MSPs and councillors in the region arguing that the north-east loses out to the Central Belt under Nicola Sturgeon's SNP administration.
Launching the campaign today, the Scottish Tories focussed on the revenue grant that Aberdeen City, Aberdeeshire, Moray and Angus receive from the Scottish Government.
Revenue grant is used for items such as bin collections, schools and roads. It does not include local authority cash raised by council tax and business rates or funding which is ring-fenced for specific central government policies such as the expansion of childcare.
Analysis conducted by the Tories suggests that revenue grant for the four councils has fallen by £40.05 million between 2018-19 and 2019-20.
That is the equivalent of more than £750,000 per week or more than £100,000 for every day of the year.
Scottish Conservative MP for Gordon, Colin Clark, said: "It is absolutely clear that the north-east does not get a fair deal under the SNP.
"Business rates are up, council tax is up and income tax is up – meaning workers are keeping less of what they earn. But when it comes to funding and public services, the north-east misses out.
"Nicola Sturgeon's priority is the Central Belt and this area is viewed as a cash cow by the SNP."
Revenue grant fell by £21.9 million in Aberdeen, £14.5m in Aberdeenshire, almost £3.5m in Moray and £0.15 in Angus.
A spokesman for Finance Secretary Derek Mackay said he would take no lectures from a party which had "inflicted a decade of austerity" on the Scottish Budget.
"When the last Scottish Budget was being passed, they also wanted to take £500m out of Scottish public services to fund a tax cut for the rich," the spokesman said. "Now they've gone one better, by simultaneously demanding tax cuts and spending increases. With such transparent hypocrisy, it's no wonder that support for Ruth Davidson's Conservative Party is plummeting across Scotland. "