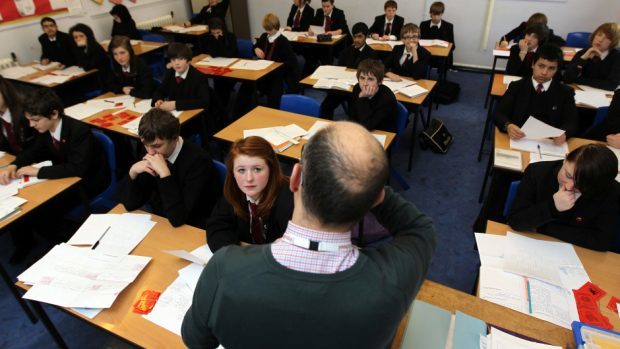 Scotland's largest teachers union has "very relevant concerns" about the controversial Named Person scheme.
The Educational Institute of Scotland (EIS) has warned the plans could leave a "black hole" in child protection and teacher workloads.
At the union's annual meeting a week ago, members voiced concern about the "legal and contractual" implications of the scheme.
Senior teachers, including heads and deputy heads, are likely to be expected to become a named person under the legislation.
But EIS branch secretary, David Baxter, said: "There appears to be a big black hole surrounding the provision of the service that needs to be questioned, namely teachers' contractual rights.
"The named-person role as a statutory responsibility cannot be ignored.
"The undertaking of this role will require time and it will require resources, and all of this has to fit into our terms and conditions.
"What happens during holidays? What happens out of hours? What happens if the post is shared? Who then is designated as the named person?
"The reality is that young people will end up with several named people in term times and holidays."
Last night a spokeswoman for the EIS confirmed the union had concerns about the scheme.
She said: "The EIS supports the aims of the Named Person policy and we are clear that the intent of the policy, to enhance children's services and child protection, is well grounded.
"However, EIS teachers voiced concerns about the legal and contractual implications of the scheme as well as issues relating to the resourcing of the policy in schools.
"These are very relevant concerns which need to be questioned and thoroughly investigated before the scheme is rolled out across the country."