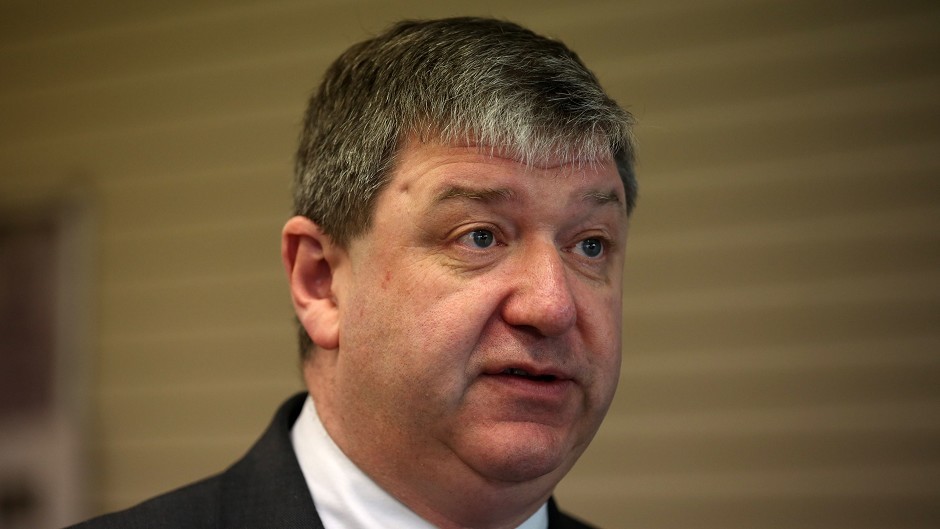 If you live in an island then the thing that matters more than anything else is transport.
Get that right and just about everything else falls into place.
At the moment, for the first time in years, we have competition on flight to the islands and already we are seeing some downward movement in the prices.
We wait to see how it will play out.
The work horse of island travel, however, will always be our ferries. Ferries to mainland Scotland and our own internal ferry services joining up the different islands in both Orkney and Shetland.
For farmers, fishermen, fish farmers or any other business it is the ferries that we rely on to get goods in and our fish, beef and lamb out to markets.
For years the SNP government in Edinburgh left Orkney and Shetland at a disadvantage as they have rolled out cheap ferry fares to the Western Isles and Hebrides.
Ten years after they first came to power they have finally run out of excuses and we may soon get the same sort of treatment for our ferry services to the mainland.
Our internal ferry services remain unfinished business.
For Orkney Islands Council, the shortfall between what the Scottish Government provides and what is needed for these lifeline services each year is a colossal £5.5million – a crippling burden for a small islands council.
The total cost has been more than £44million.
In 2012, the government's Ferry Services Plan said that the Scottish Government took responsibility for lifeline ferry services.
In 2014 the then SNP Transport Minister told my colleague Liam McArthur MSP "the provision of transport services should not place a disproportionate financial burden on any council, particularly with reference to revenue support for ferry services and ferry replacement costs for internal ferry services".
Over the last 10 years, people in the northern isles have watched as communities on the west coast benefited from cheaper ferry fares.
Their demands for fairness and equal treatment fell on deaf ears.
During the SNP's decade in power, Orkney council's budget has increased by just 5%, yet over the same period subsidies for ferries in the Western Isles and Argyll and Bute have risen by 168%.
Despite the pleas of local communities and our two island councils, we've seen little progress.
The SNP love working groups and strategic plans and strategic groups and working plans.
What they seem less keen on is doing the hard and difficult work of getting on and actually delivering the services that island residents are crying out for.
So what is the answer? The budget is coming up and the Scottish government needs to honour its commitments and deliver funding to fix this.
Too often, it seems, the SNP only notice the northern isles when they want to centralise control of something or if they have some game to play.
The transport minister who spoke the fine words in 2014 is now the finance minister. We shall soon see if his actions match his words.
Better than expected
Despite predictions of doom and gloom, it would be churlish to deny that Philip Hammond's Budget last week was better than expected.
Despite dire economic forecasts, and a failure to lift the public sector pay cap, it focused on some of the right issues.
In particular, the chancellor was right to identify maths and computing as areas in need of vital investment.
Funding new teachers in those subjects may not be glamorous, but it is essential.
I declare a family interest here as I have a son studying software engineering.
This is something that our economy desperately needs and for which the rewards are attractive.
Why then are our schools, colleges and universities not doing more to get people into it?
This is the future. We cannot talk seriously about growing a digital economy unless we give our young people the skills that they need to compete in that.
It is an exciting future that starts with getting the basics – maths and computing – right in our schools now.
If we fail to do that then the opportunities will pass us by.
The money announced last week will not see results maybe for 10 years or more but for once a minister has taken the long view. Well done, chancellor.
Now, about Brexit…
One of the most dangerous men on the planet
It is an interesting, and little known, fact that Britain First enjoys more Twitter followers than both Labour and the Tories combined.
This week, they gained one more as the President of the United States re-tweeted with glee their abhorrent and Islamophobic message.
Not content with spreading far right hatred in his own country, Trump has decided to do it in ours too.
Instead of apologising, the man with his hand perilously close to the nuclear button did what he always does: double down.
First by tweeting some poor random person with six followers who happens to have the Twitter handle similar to Theresa May, telling her she ought to be focused on dealing with the radical Islamic terror in the UK.
A few minutes later, realising his mistake, he deleted the tweet before sending it again using the prime minister's handle.
You simply couldn't make it up. But then again, why would you want to.
It is yet another glimpse into the mind of one of the most dangerous men on the planet.
Surely now Theresa sees what type of person she flew across the Atlantic to hold hands with all those months ago, and will finally withdraw his invitation to visit the UK.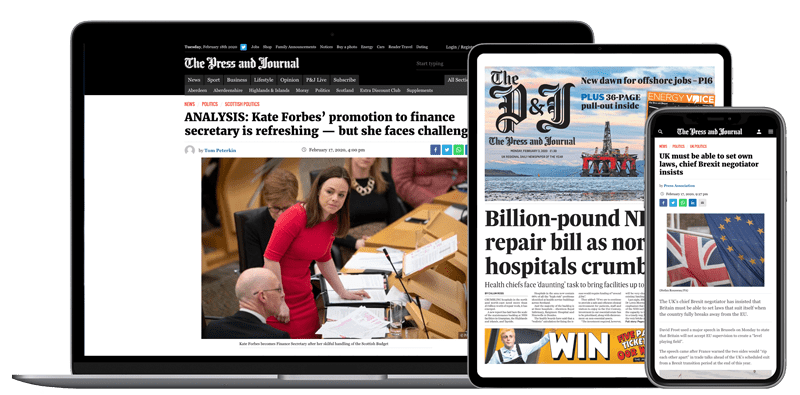 Help support quality local journalism … become a digital subscriber to The Press and Journal
For as little as £5.99 a month you can access all of our content, including Premium articles.
Subscribe