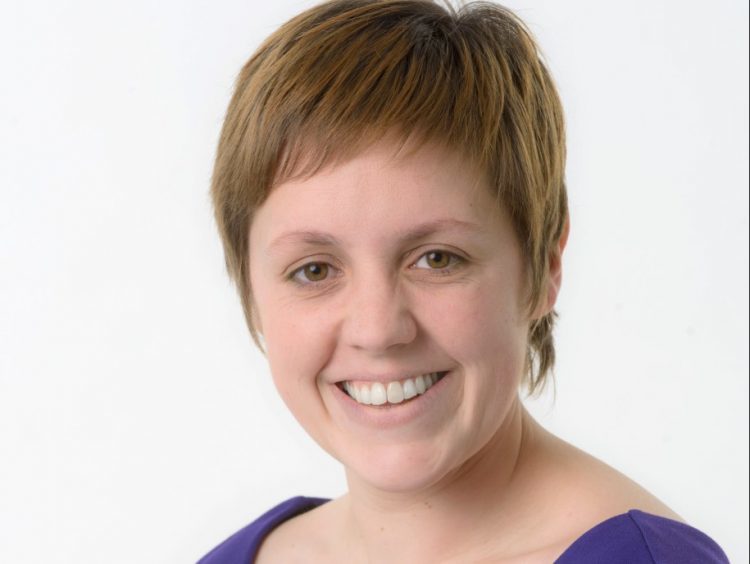 Quite often, politicians use the word shambles to describe a situation.
It is useful because it is a word with which most people can relate.
The phrase 'It was a shambles' creates an image of everything just falling down around your ears – 'I tried to put up the bookcase but it ended up in a shambles' – kind of thing.
To describe Brexit as a shambles, though, is way too kind to the Tories – and actually far too gentle a word.
It is now 18 months since the referendum and they have not even concluded the three key stage-one issues – as agreed by the UK government and the EU.
These are the situation of EU nationals in the UK and UK residents in the EU, the so-called divorce settlement and, most spectacularly the Northern Ireland border.
This is before we even get to the complex and detailed question of trade talks and transitional arrangements and all the time the clock is ticking.
Ringing in our ears is the spectacular arrogance of the Leave campaigners who said all this was going to be easy – 'the easiest deal in history'. Do you remember that?
Putting aside the barefaced lies about the NHS on the side of a bus, they now appear clueless.
Since the election in which the Tories lost their majority, Westminster is now a parliament of minorities.
The SNP will work with anyone to get the best deal for Scotland – a deal that we have believed in since day one – that Scotland must stay in the single market and the customs union.
To do otherwise will be utterly reckless and do immense damage to Scottish business, commerce, education and to every community and to families across the country.
This is why this week has been such a disappointment.
The Scottish Tories trooped through the voting lobby to support grabbing power from Holyrood. They failed to support an amendment to protect the powers of the devolved administrations.
They had a chance to protect Scotland, but instead chose to side with the hard Brexiteers.
Make no mistake, if this proceeds, the people of Scotland will suffer as a result.
For the SNP it is clear we need to ensure devolved powers, such as farming, fishing and food, remain devolved.
Progress has been made in talks between the Scottish and UK governments on UK frameworks, but that cannot mean Westminster taking control over devolved powers, re-writing the devolution settlement, and dictating policy.
We will continue to work with anyone who has Scotland's best interests at heart.
Then came another revelation from the Brexit Secretary David Davis that the UK government has not conducted a single economic assessment on the impact of Brexit on the British economy.
This is simply staggering and, if accurate, constitutes a serious dereliction of duty.
The EU Withdrawal Bill, as drafted, drives a coach and horses through the founding principles of devolution and represents a complete betrayal of promises made during the EU referendum.
The new Scottish Tories are showing what they're good for – and that's absolutely nothing. They are letting Scotland down.
Bailed out
Bank closures always get people annoyed – and rightly so.
RBS customers and constituents of mine in Bridge of Don will be without their local branch and face having to regularly trek into the city for face-to-face banking.
Across the north-east, our neighbouring towns, including Ellon, Huntly, Turriff, Banff are set to lose their RBS branches as part of this hammer blow from the banking giant.
If all 62 closures go ahead, it means there will be huge tracts of Scotland that will have no banking facility at all.
Customers, businesses and, of course, the staff involved will all be anxious about losing the vital service that a high street branch offers.
It makes it all the more difficult to take that it was not so long ago RBS was bailed out by the taxpayer – and now they are turning their back on so many communities.
My colleagues in the Scottish Government have made clear they will work constructively with anyone to support and reassure customers in light of these planned branch closures.
But banking and financial services are UK Goverment responsibilities – and they could and should show real leadership by taking immediate action to defend customers and ensure communities, particularly vulnerable customers and small businesses, continue to have access to day-to-day banking services.
A Christmas tradition
It's no secret that I love Christmas.
The tree is already up in our John Street office and it's such a magical time to be a parent of small children.
One of our favourite Christmas traditions is going to buy our Christmas tree.
Every year, we go to Tyrebagger on a weekend morning. Every year we argue at length about how big a Christmas tree we can fit in our house, about whether to get a fir or a spruce and about how to fit the tree in the car without crushing the children.
Every year, we get home and set the tree up and agree it's the best we have ever had.
A key part of the tradition is the excellent venison burgers they sell at Tyrebagger.
I know many families have Christmas traditions and one of these is donating toys to the Salvation Army or other charities, which can then be distributed to kids who would otherwise not receive gifts.
This year I teamed up with the Salvation Army and stood in the Castlegate in my onesie, to encourage folk to donate pyjamas, onesies or warm socks to ensure bairns have something cosy to wear when they open these gifts.
I'm sure buying and donating these warm clothes will become another Christmas tradition for my family.
Kirsty Blackman, SNP MP, Aberdeen North