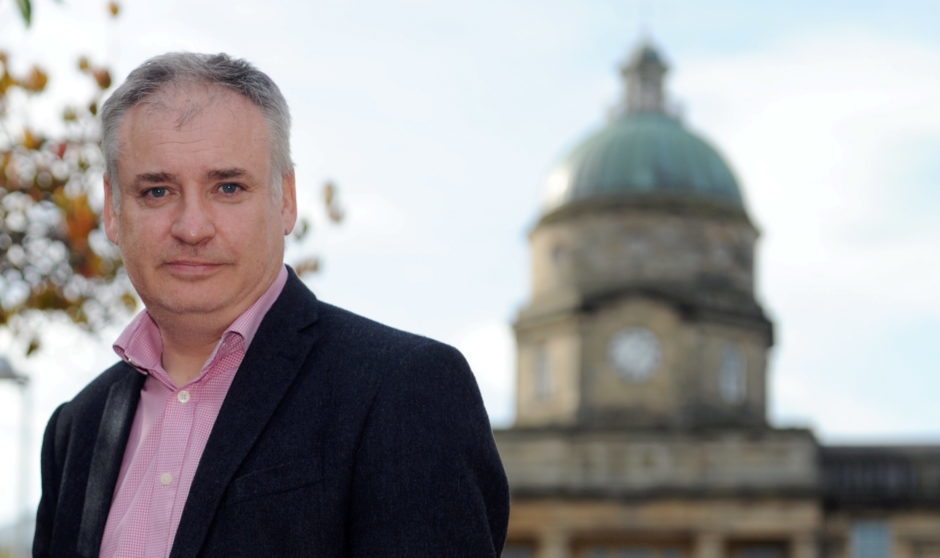 As a member of the Education Committee I spend a lot of time with colleagues looking at what needs to be done to close the attainment gap and give all our kids the best start in life.
Ensuring children achieve their full potential regardless of their family background is one of the biggest challenges we face.
The committee is currently investigating the link between poverty and educational attainment.
When it comes to helping children from less well-off families achieve more at school, I think we all focus too much on what goes on inside the classroom.
The reality is that many of the biggest influences on whether a child succeeds or not are largely outwith the school's control and are down to the wider issues in society.
Our schools are left to deal with the consequences of policies impacting on life outside the school gates.
Lack of family income can hold children back and too many of our kids are growing up in poverty. Some pupils turn up at school hungry or not ready to learn due to a range of factors in their home life. Some children miss days at school because at times their parents simply can't afford to get them there.
At a recent Education Committee meeting the Joseph Rowntree Foundation told MSPs that the single biggest cause of the increase in poverty in Scotland is the UK Government's welfare reforms.
And when you look at the amount of money lost locally as a result of the heartless policies of the Conservative Government, such as the benefit freeze and the two child cap, it's easy to see why they've reached that conclusion.
In Moray, a relatively small local authority area, we're seeing a loss of an astonishing £13million each and every year as a direct result of the UK Government's swingeing cuts to the welfare system.
Families in Aberdeen are losing £25million a year. In the Highlands it's £37million, and in Aberdeenshire there's a loss of £27million.
That's a huge amount of spending power being removed from our communities and from the pockets of those that need it the most.
These so-called reforms are taking cash away from local families and pushing them to the point where they are skipping meals and having to rely on foodbanks to feed their children.
In Moray last year our local foodbank distributed 2,867 emergency food parcels to people facing crisis with 861 of those going to children.
Local foodbanks and volunteers do an outstanding job providing support to families who are in crisis and ensuring that folk have enough food to see them through difficult periods.
As well as providing emergency food parcels, Moray Foodbank is now working with local community groups to put on clubs during the school holidays to make sure that kids are accessing one hot meal a day when families can't rely on free school meals.
What's termed "Holiday Hunger" is rising up the agenda and not before time.
I can't praise foodbank volunteers enough, but the fact is it's an absolute travesty that families are under so much pressure that feeding their kids is a struggle.
It's hard not to feel that the less well-off are being targeted by those cutting support for families.
Yet, every week we seem to learn that the same Government that's cutting back on vital lifeline support for families has found another few billion pounds down the sofa for other priorities.
The proposed £3 billion UK Ministers want to spend on a new Satnav system after Brexit is just the latest example.
We can't underestimate the impact of poverty on our children's learning.
As John Dickie of the Child Poverty Action Group told Parliament there's no doubt the cuts to benefits are putting pressure on families and making it more difficult for parents to ensure their kids can participate fully at school.
It's in all our interests that future generations are given every opportunity to reach their full potential but the UK Government's approach to welfare reform is undermining the enormous effort of our schools to close the attainment gap.
**************************************************************************************
My campaign to end unfair parcel delivery surcharges continues to gain momentum and I want to thank the Press and Journal for getting behind the cause and also the many readers who've been in touch, sharing their own experiences and sending on some jaw-dropping examples of companies ripping off customers in the north of Scotland.
The sheer number of companies inflicting unjustifiable surcharges for deliveries to households in Scotland is frankly astonishing.
Many of the practices that have been flagged up to me are already illegal. For example, when companies process a transaction and then email consumers once the purchase has gone through to demand a surcharge.
Another common flouting of the rules is companies advertising free UK mainland delivery yet slapping on a surcharge to parts of mainland Scotland.
I'd encourage folk who come across companies acting in this way to report them to their local Trading Standards Office or in the case of misleading advertising to the Advertising Standards Agency, who can take enforcement action.
There has been some good progress since I kicked off my campaign but there's much more to do and readers can be assured that I will be keeping the pressure on the authorities to end these rip off surcharges once and for all.
***************************************************************
I wish football legend Sir Alex Ferguson well with his recovery in the days ahead now that he's thankfully out of intensive care.
I've personally never had the pleasure of meeting Sir Alex but I've always looked up to him and everyone I know who has met him speaks in glowing terms about the experience.
Of course, his career as one of the world's most successful managers speaks for itself and he is held in the utmost affection by fans right across these islands but no more so than in the north east of Scotland where he made history with Aberdeen.
He's always remained committed to the region and many good causes throughout Scotland.
My family and myself are lifelong Dons supporters and I can remember as a youngster the wild celebrations in my living room when the Dons won the European Cup Winners Cup thirty-five years ago in Gothenburg.
During an astonishing career at Aberdeen and in Manchester, Sir Alex has provided so many wonderful memories and I hope he's back on his feet soon.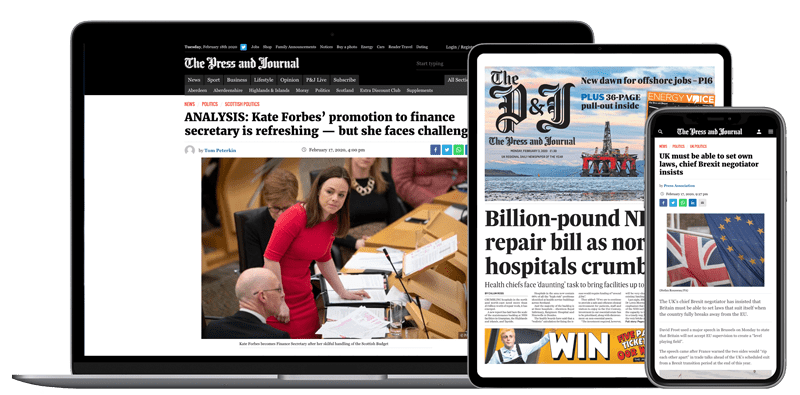 Help support quality local journalism … become a digital subscriber to The Press and Journal
For as little as £5.99 a month you can access all of our content, including Premium articles.
Subscribe