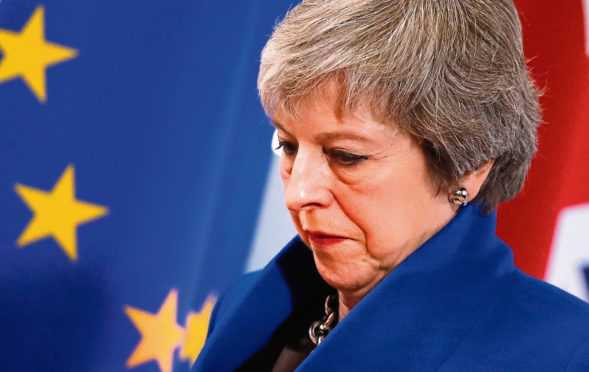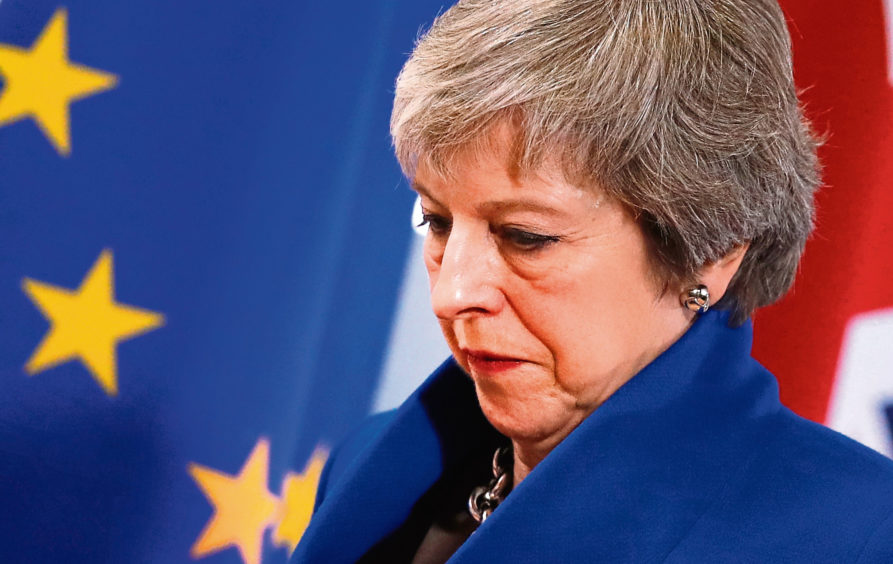 Theresa May's beleaguered premiership, battered and bruised by Brexit, is nearing its end.
In the pages of newspapers and the tearooms of Westminster there is little analysis of Mrs May's policies or pledges anymore, just speculation as to how long she will remain in office.
If the atmosphere in the Commons is anything to go by, it is now a question of days and hours not weeks and months.
Tory MPs uncharacteristically sat in stony silence when Mrs May arrived for prime minister's questions yesterday, the mood dark, the despatch box somewhat transformed into an executioner's block.
One Tory, Mark Francois, even ran his finger across his throat, like a knife, as the prime minister got to her feet to defend her Brexit "new deal" – while the SNP's Westminster leader Ian Blackford sniped: "Look at the benches behind you… your time is up."
They say just before death, life flashes before your eyes and prior to Mrs May's political death she was treated to two years of criticism condensed into two and a half hours, with prime minister's questions running back to back with a statement on her Withdrawal Agreement Bill.
Labour, the SNP, Tory Brexiteer and Remainer backbenchers all lined up to raise old gripes, repeat demands or issue calls to resign.
Jacob Rees-Mogg was prompted to ask Mrs May if she was now just "going through the motions" rather than taking serious stock of the situation.
Mrs May responded: "I don't think I would have been standing here at the despatch box and be in receipt of some of the comments that I've been in receipt of, from colleagues on my own side and across the House if I didn't believe in what I was doing."
The comment showed a degree of honest humanity that has been distinctly lacking from her premiership and in a similar vein at a set piece speech on Tuesday she admitted her efforts to deliver Brexit were "not enough".
She said: "I have tried everything I possibly can to find a way through… I offered to give up the job I love earlier than I would like…but it was not enough".
The recognition of reality and dramatic moves to compromise this last week have really been something to see, but MPs simply no longer want to hear it, no matter what Mrs May says or does now her time in Downing Street is at an end.