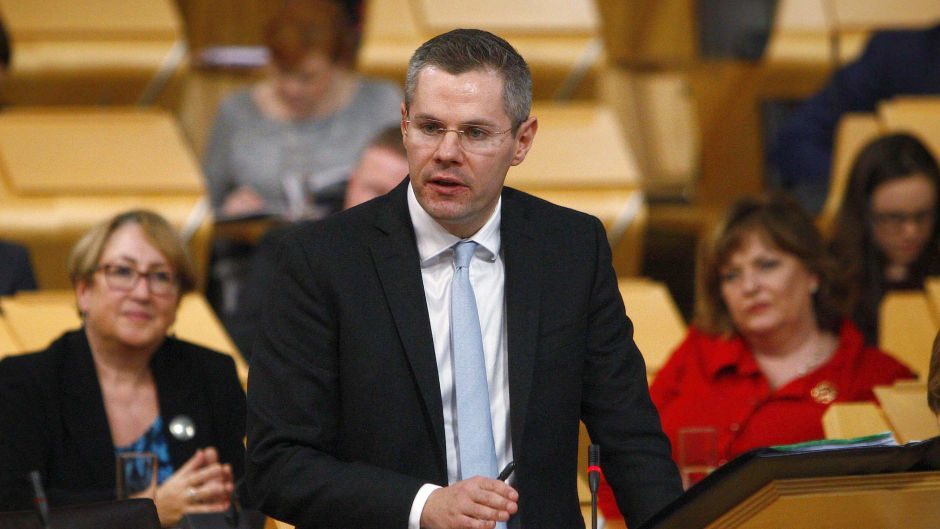 The SNP has been criticised for being "in denial" about the scale of cuts to local services after independent experts suggested £327million will be stripped from councils.
Finance Secretary Derek Mackay, who delivered his first draft budget this week, has insisted local government will only see small reductions – and now have the power to raise further revenues.
However, a group of impartial experts at the Scottish Parliament Information Centre yesterday confirmed councils will lose £327million in real terms.
Meanwhile, the SNP claimed the Conservative government at Westminster has cut its discretionary budget by £2.6billion.
As rows and recriminations raged throughout the political firmament, Scottish Labour's deputy leader Alex Rowley claimed: "The SNP is in denial about the scale of the cuts it is imposing on local services.
"The impartial experts at the Scottish Parliament have confirmed that councils face cuts of £327million next year. These are cuts that will hit everybody, but particularly hurt the most vulnerable."
Mr Rowley added the budget reductions would badly affect education and social care services for the elderly.
He stated: "It is hypocrisy for Derek Mackay to say councils should increase local taxes when Nationalist ministers refuse to use the Scottish Parliament's own tax powers to stop the cuts and invest in valued public services.
"Labour will not vote for a budget that cuts our public services and doesn't ask the richest few to pay their fair share. The question people need to ask themselves is: why would the SNP?"
Figures released on Thursday suggest Aberdeen will face a £7m shortfall in its revenue budget compared to last year, despite being able to cling on to almost £6m in council tax rises.
Aberdeenshire will face a deficit of around £3m, despite homeowners contributing an extra £8.3m.
Highland Council will be short of around £6million, even though taxpayers will contribute an extra £4.8million.
Last night, the SNP responded that the Tories had slashed the Scottish Government's budget by 9% – equal to £2.6billion by 2019/20.
The party claimed the cash could have paid for 5,000 more police officers, 2,000 doctors and 5,000 nurses.
Nationalist MSP Ash Denham said: "When you put the full extent of Tory cuts in these terms…then you realise just how badly Scotland is being hit by austerity.
"The SNP has consistently called for a modest rise in public spending to allow our economy to prosper and we are taking responsible steps, such as our half billion pound growth scheme, to help Scottish companies expand, boost exports and create jobs."