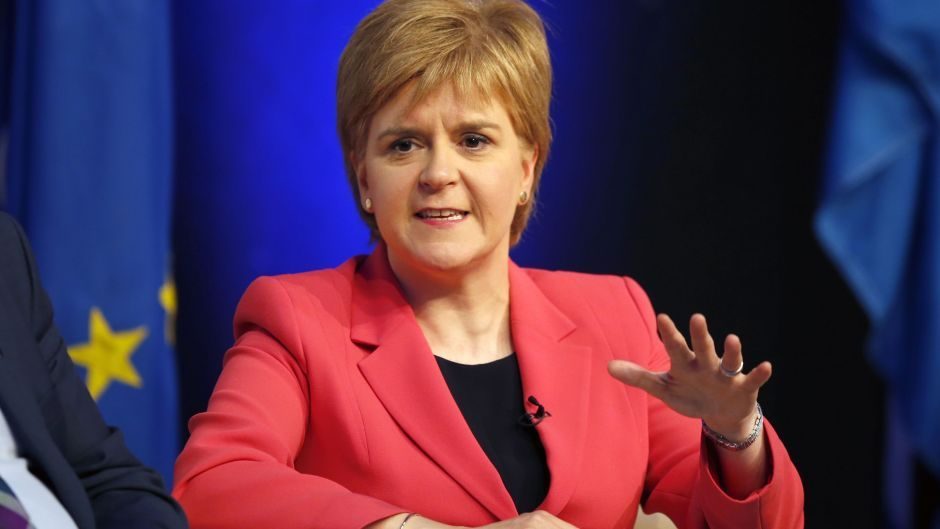 The dire finances of Scotland's police force have been laid bare in a "damning" report revealing it faces a £190million funding gap.
The country's spending watchdog delivered a scathing assessment of the Scottish Police Authority's financial performance, which it says has been pockmarked by poor leadership and accounting errors.
Nicola Sturgeon was then rounded on by opposition politicians at First Minister's Questions soon after the Audit Scotland report was released yesterday.
Scottish Conservative leader Ruth Davidson said the leadership and accounting failures revealed in the report are an indictment of the SNP's failures over the single police force.
She said: "The funding gap faced by police is now £190m and that's because of poor leadership.
"This is not an issue for which the SNP can blame someone else."
Ms Sturgeon said steps being taken by SPA and Police Scotland to improve performance "have not yet had a chance to have an impact".
She added the SNP has protected the police budget in real terms and then pointed to the refusal of Westminster Tories to give Police Scotland the VAT relief that every other UK forces receives.
The FM's spokesman later revealed Ms Sturgeon had raised the VAT issue with the Chancellor a few weeks ago and "said he would consider it".
Scottish Labour leader Kezia Dugdale criticised the first minister for undermining parliamentary scrutiny by allowing the "damning" report to be published just two hours before Holyrood goes into recess.
The report, which relates to the £1.1billion spent by the SPA and Police Scotland in 2015/16, concluded that they "continue to
suffer from weak financial leadership and considerable budget pressures" for the third year running.
The year-on-year deficit total will reach £190million by the end of this parliament, the report forecasted. There were also "numerous errors" in the valuation of assets that police could potentially sell to get back into the black.
Auditor General Caroline Gardner said "substantial improvement" is needed to meet the "major challenges" ahead.
She added: "(It is) unacceptable that I've had to report to the parliament on weak financial leadership and management in
all three years of their existence".
Andrew Flanagan, chairman of the SPA, said the report "again demonstrates continued progress in the reform of policing and the delivery of further significant financial savings and efficiencies".
He added: "I am reassured by the auditor's acknowledgement that efforts to restructure and strengthen the capabilities of policing's financial management will help address concerns raised, and I share Audit Scotland's concerns that progress in this area has been slow."