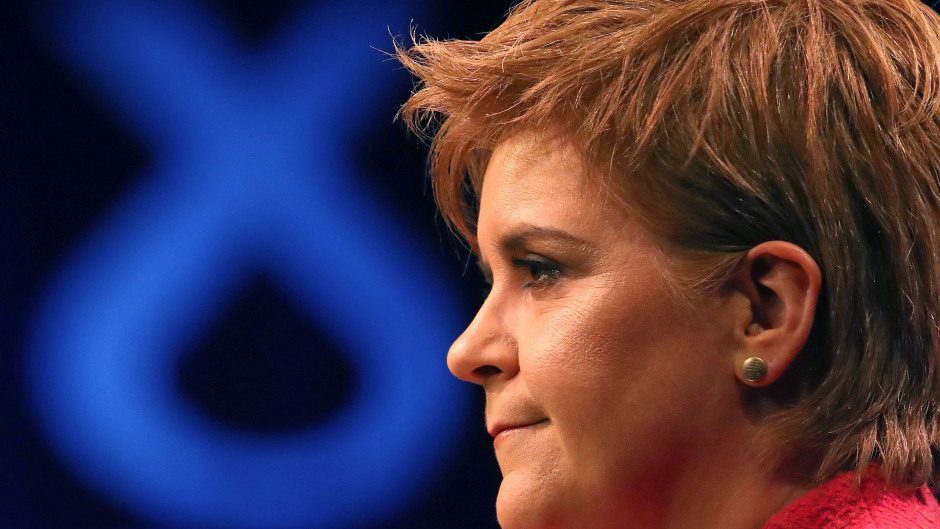 In the 10 years since this SNP Government first took office, Scotland has made great strides forward in becoming a fairer and more inclusive society.
As First Minister, my job is to ensure this government continues to work tirelessly to improve the lives of the people and communities right across Scotland.
Over the last decade, the north-east has benefited from significant investment in local and national infrastructure and public services, meaning increased NHS spending, protection for free prescriptions, free personal care for the elderly, mitigation of the bedroom tax and free higher education.
Our steadfast commitment to the NHS in the region will see new health facilities in Aberdeen, including the Emergency Care Centre, University of Aberdeen Dental School and the Aberdeen Health and Care Village.
We have committed investment of more than £110million to build two new facilities at Foresterhill – a new maternity hospital and a centre for cancer and blood marrow disorders.
Billions of pounds of investment has gone into new infrastructure in the north east. We are investing £745million in the Aberdeen Western Peripheral Route and making improvements on the Haudagain Junction and also funding development work for the new Laurencekirk junction to improve traffic flow in and around Aberdeen.
Nationwide spending on schools has increased, and, in the north-east, we are investing around £105million through our Schools for the Future programme in eight new primary and secondary schools, which are either already open or under construction.
We are also working hard to close the attainment gap in education, which sees too many younger people from the most disadvantaged backgrounds miss out.
The number of hours of free childcare every three and four your-old and eligible two year-old receives in Scotland has increased from 12.5 hours a week in 2007 to 16 hours a week this year, and this is set to increase further by 2020.
Exam passes are at a record high and more young people are going straight into university, further training or employment supported by free university tuition – saving students up to £27,000 over the course of a degree compared to the cost of studying in England.
The signing of the Aberdeen City Region Deal – with an additional £254million of Scottish Government investment – demonstrates our commitment to boosting the north east economy.
The opening of the Oil and Gas Technology Centre and the launch of the £5m decommissioning fund reaffirmed Aberdeen's position as a global oil and gas hub.
All of this extra capital investment helps the construction sector, which in turn leads to wider economic growth – every additional £100million of capital spending being estimated to support around 800 jobs across the economy.
Our Small Business Bonus scheme has already saved businesses across the north east nearly £100million, and we have extended it to take more firms out of paying business rates altogether.
Aberdeen, Aberdeenshire, and Scotland as a whole, is a better place as a result of the actions we have taken in government.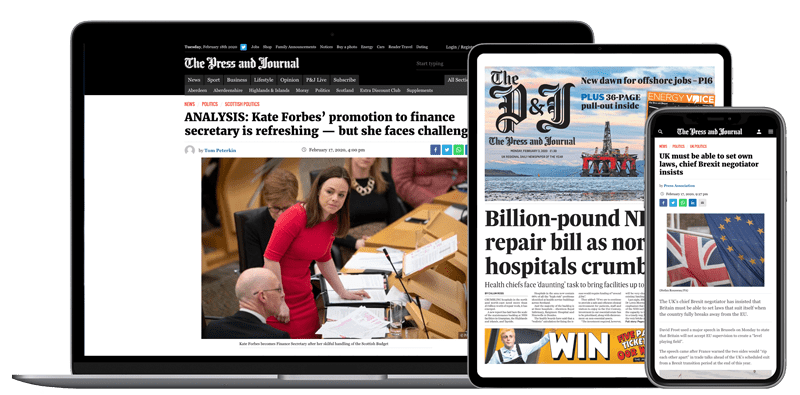 Help support quality local journalism … become a digital subscriber to The Press and Journal
For as little as £5.99 a month you can access all of our content, including Premium articles.
Subscribe