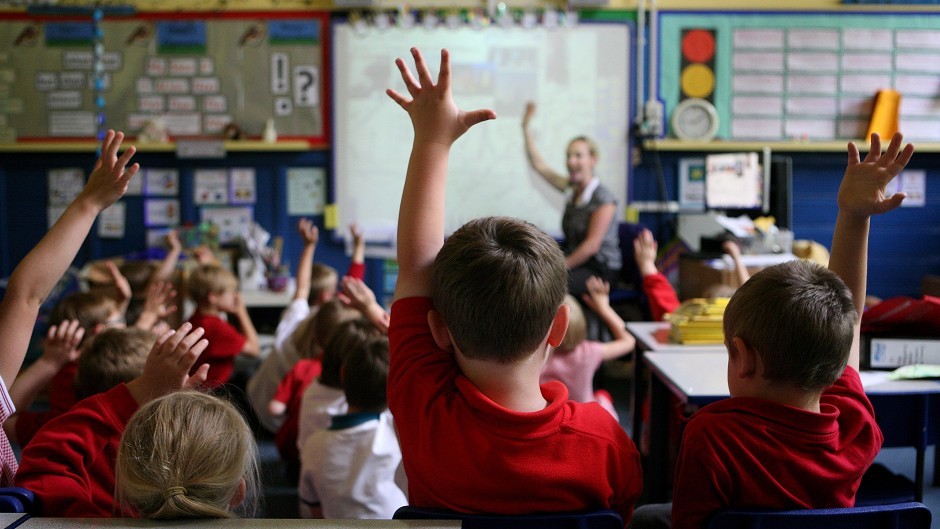 School children across the north and north-east are "falling behind" on a number of educational basics, new Scottish Government data suggests.
Yesterday Holyrood published new "experimental statistics" on the curriculum for excellence results in reading, writing, listening and numeracy measured at primaries one, four, seven and third year.
In Aberdeen, the number of pupils at all stages achieving the "expected levels" in all disciplines were below the Scottish average – except for primary seven pupils assessed on their listening skills.
Similar levels were recorded in Aberdeenshire, although third year pupils were above the Scottish average at all levels and all but primary sevens were ahead on maths.
Highland pupils were lagging behind on all subjects, with similar patterns at Moray and the island council schools.
North-east Conservative MSP Tom Mason said: "These figures suggest that children in schools across the north and north-east are falling behind those in many other parts of Scotland.
"On a range of very basic measures like reading and writing, our pupils are under-performing compared to the national average. I am sure that most parents would agree that is unacceptable.
"There have been well-documented problems with recruiting and retaining teaching staff, particularly in areas like Aberdeen City and Moray, which could be a factor in these poor results."
Gillian Owen, Aberdeenshire council's education convener, said: "We will use the data that has been released to consider strengths and areas for improvement."
An Aberdeen City Council spokesman said: 'While recruitment continues to be a problem for the north-east, and a shortage of teachers will inevitably have an impact on learning, it should be noted that the data contained in these tables is still 'experimental' as it is only the second year that the Scottish Government has collected Curriculum for Excellence Levels in this way.
"We continue to work on specific areas, particularly in literacy."
But a Scottish Government spokeswoman said the data didn't support claims of link between teacher recruitment and attainment.
She added: "There are more teachers in school classrooms across the north east of Scotland as a result of action the Scottish Government is taking to improve education."
"As well as investing heavily in teacher recruitment, we are implementing education reforms designed to close the attainment gap and raise standards for all."