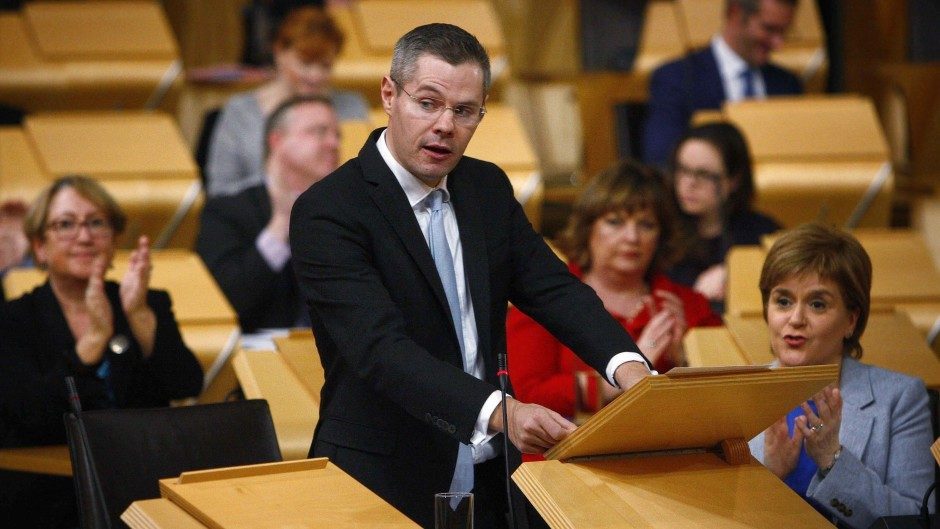 A dispute erupted last night over fears that an "error" has left north and north-east councils facing a further funding cut by the Scottish Government.
Aberdeen City Council co-leader Jenny Laing revealed in yesterday's Press and Journal that Scottish local authorities had been informed last week of an accounting blunder that could leave their budgets £86million worse off.
Last night, Moray Council revealed that it could have its funding reduced by more than an additional £1million as a result, while Shetland Islands Council said it was aware of the issue and was waiting for clarification.
In a memo to local authorities, council body Cosla confirmed that "there has been an error made by the Scottish Government in calculating the local government settlement" and that it "relates to criminal justice monies and they have been deducted twice from the distributable revenue funding monies that are used to calculate the floor".
But the Scottish Government insisted that claims that the overall local government settlement was being reduced by £86million were "completely untrue", and that it was only responding to requests for budget "adjustments" from Cosla.
The row broke out as MSPs also demanded to know if Scottish ministers took account of the £150million cost to councils of increasing public sector pay when they calculated their settlements.
Conservative Moray MP Douglas Ross said: "It is totally unacceptable and a complete shambles for Derek Mackay to tell councils now, as they are finalising their budget plans, that he's made a mistake with his accounting and there will now be even less money available to local councils."
A Scottish Government spokesman said: "These claims are completely untrue: not a single penny will be removed from the provisional local government finance settlement, which was issued on 14 December 2017.
"This marked the start of the statutory consultation period with local government on the terms of the settlement and the indicative allocations to individual authorities.
"As a result of this consultation period we have been requested to make some adjustments to the provisional allocations by Cosla, on behalf of local government, which we will respond to this week."
A spokesman for Aberdeenshire Council said it had become clear over the weekend that clarification was needed regarding parts of its funding settlement.
He said: "We have been working with Cosla to establish what the implications may be for Aberdeenshire. We are hopeful that this clarification will be received imminently."
A Moray Council spokesman said its "best estimate" was that it's grant was being reduced by a further £1.25million but it was awaiting a "definitive figure".
A Shetland Islands Council spokesman said it was "aware of the error in the calculations", but added: "We do anticipate that our Scottish Government grant will be further reduced when new figures are published."
And Mrs Laing – who estimates Aberdeen City Council could have its grant reduced by up to £3.5million – said: "True to form the Scottish Government is denying the error and using smoke and mirrors in an attempt to distract people from the issue in hand.
"I understand this double counting could wipe a significant amount from the local government grant settlement – and with councils facing the biggest budget cuts in history, the impact of further reductions would be devastating for our communities and the most vulnerable in our society."