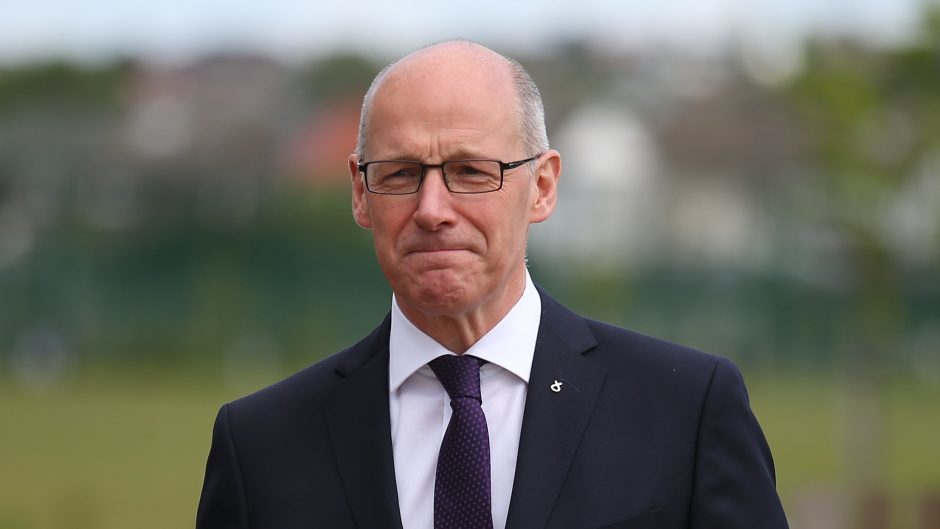 Education Secretary John Swinney is under growing pressure to ensure all school staff receive the same level of pay rise as teachers.
Aberdeenshire-based members of the Unison trade union have written to the SNP minister demanding parity for non-teaching workers.
They said that education was delivered by "one team", which includes classroom assistants, additional support workers, librarians, clerical staff, janitors and catering and cleaning workers – and that they also deserve "fair pay".
Last year, the Scottish Government agreed a bigger pay increase for teachers than the deal secured for other local authority workers. Unison says the same outcome is possible this year.
Teachers have been offered a 3% pay rise but teaching unions have demanded 10%.
Inez Kirk, Unison branch secretary in Aberdeenshire and Scottish local government negotiator, said: "Last year Mr Swinney found more money to give teachers a bigger increase than other local authority workers, despite us all contributing towards the education of Scotland's children.
"We don't think that was fair.
"Education is delivered by one team. Mr Swinney cannot ignore the contribution our members make to children's education and if he values that he should ensure that everyone who works in education gets a fair pay rise."
Johanna Baxter, Unison's head of local government bargaining, added: "John Swinney cannot deliver on his education reform agenda without the contribution of our members.
"When Cosla, the joint trade unions and the education workforce are all saying there should be parity across the bargaining groups he should sit up and listen."
Last night a Scottish Government spokesman said it was not involved in talks over the pay of council employees.
"Ministers value and recognise the contribution of all staff who work in schools," he said.
"However, pay for local government employees, other than teachers, is negotiated between the unions and Cosla and the Scottish Government is not part of that process.
"This year we are providing local authorities with a revenue funding increase of £174.9 million.
"Taken together with the extra £77 million that will be raised through the council tax, councils will have access to an additional £251.9 million which can be spent at their discretion, including pay increases for their staff."