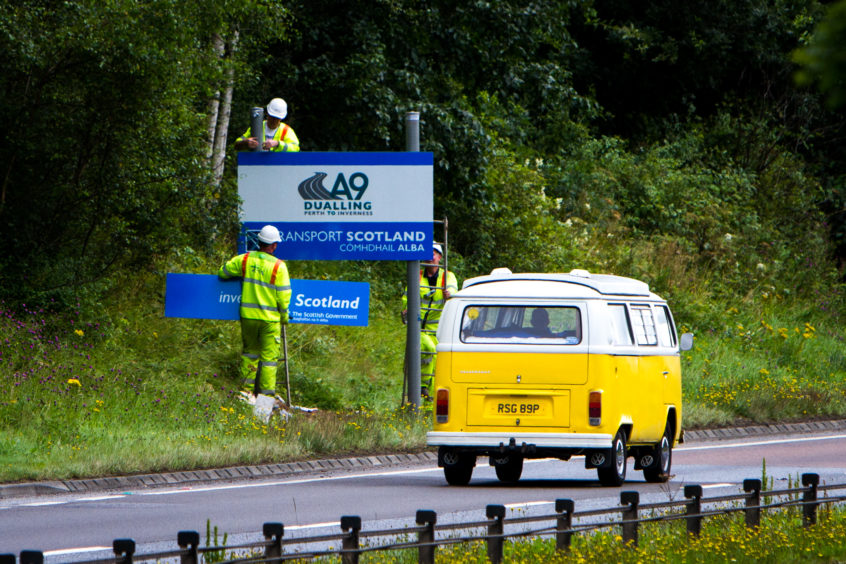 John Swinney defied Green Party calls to rethink the £6 billion dualling of the A9 and A96 and reinvest the cash in the Highland railway line.
The Deputy First Minister defended the projects saying they were needed to improve "alarming" road safety records when challenged by Green co-convener Patrick Harvie.
Mr Harvie suggested they should be ditched now that the Scottish Government had declared a climate emergency.
At First Minister's Questions, Mr Harvie said the Welsh Government had scrapped a £1.4 billion motorway relief road while the Scottish Government was pressing ahead with the A9 and A96 projects.
He asked if Nicola Sturgeon's policy review to reduce missions in light of her declaration of a climate emergency included the next phases of the north and north-east road projects.
Mr Swinney said the Government had to take forward its agenda "in a sustainable way" but that the work on the A9 and A96 must go ahead due to safety concerns.
"The government also has a duty to make sure the country is equipped with the appropriate infrastructure that it requires to meet the needs of all of our population," Mr Swinney said.
"Anyone who is familiar with the A9 and the A96 will know that both of these roads have, by their current construction and by the volume of their use, very serious and alarming safety records.
"These issues have to be addressed as part of the Government's programme."
Mr Harvie said the current plans would "do nothing to control the issue of the volume of use" on the roads and called for the government to "change direction here and redirect expenditure from road building into investment in a modern, affordable and efficient rail system".
"The single track Highland mainline railway which runs parallel to the A9 has been described as an antiquated embarrassment", he added.
"Dualling that line and electrifying it could be done for a far lower cost that the government's road-building scheme."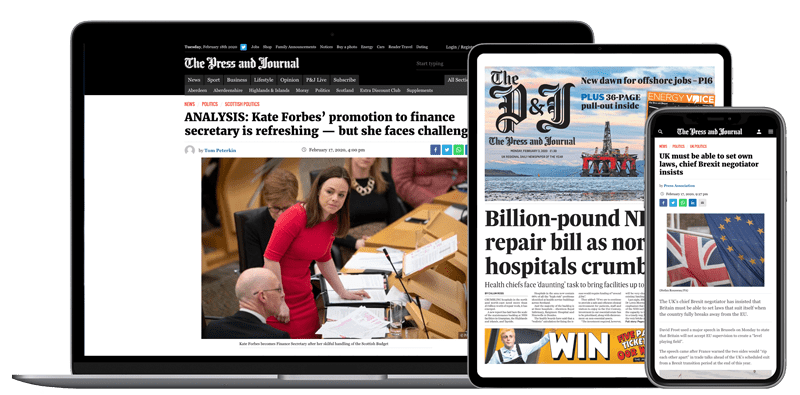 Help support quality local journalism … become a digital subscriber to The Press and Journal
For as little as £5.99 a month you can access all of our content, including Premium articles.
Subscribe