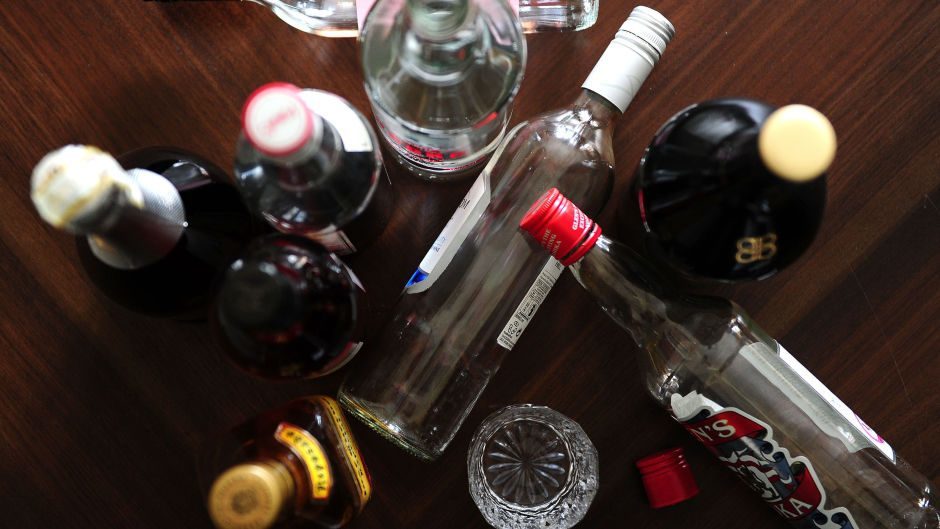 Tourism operators and outdoor groups are urging Scottish ministers to resist pressure to exclude glass bottles from their Deposit Return Scheme (DRS).
Rabbie's Tours, Green Tourism, The Scottish Canoe Association and the Mountain Bothies Association have made their plea in a letter to Environment Secretary Roseanna Cunningham.
The UK glass industry and retailers have called for glass bottles to be exempt from the scheme on the grounds that it would prove counter-productive and harm business.
British Glass, the trade body for the glass industry, has argued that glass is already widely recycled and inclusion in the DRS will disrupt existing systems.
The Scottish Retail Consortium (SRC) has warned that compelling shops  to take glass will add an extra £50 million annually to the cost of running DRS.
But the signatories to the letter say they are "particularly concerned" at suggestions that Scotland's deposit return system might not include glass bottles.
John Mayhew, director of the Association for the Protection of Rural Scotland, said: "It's no surprise that the glass industry wants the public to keep paying for the mess and waste of broken and littered glass, but we believe that parliament will back a system where they, like the plastic and aluminium industries, have to cover these costs themselves."
Neil Stewart, of the Mountain Bothies Association, backed Mr Mayhew and said glass bottles were among the most common items which littered their remote buildings.
Hazel Rickett, managing director of Rabbie's Small Group Tours, said the company was "passionate" about a litter free countryside and was "delighted" to support the inclusion of glass.
Alison Lomax, director of the Hebridean Whale and Dolphin Trust, added: "It's important that the widest range of materials possible is included to maximise the positive outcome of Scotland's deposit return system."
The DRS is expected to start in early 2021, making Scotland the first country in the UK to introduce deposit return.
Customers will pay 20p when purchasing a drink sold in PET plastic bottles, metal cans and glass bottles, and they will be refunded this amount in full when they return the container for recycling.
David Lonsdale, of the Scottish Retail Consortium, said retailers had a strong recycling record, but added that including glass would mean more expensive reverse vending machines and more storage space.
"It's a bulky, heavy material to handle, and has health and safety risks for colleagues and food safety risks when broken," Mr Lonsdale said.
The Scottish Government said it was "fully committed" to the inclusion of glass.
A spokesman said: "Research by Zero Waste Scotland indicates strong public support for including glass in the scheme and the wider benefits are clear. As well as increasing the quality and quantity of recycling, its inclusion will result in reductions in carbon emissions and glass litter."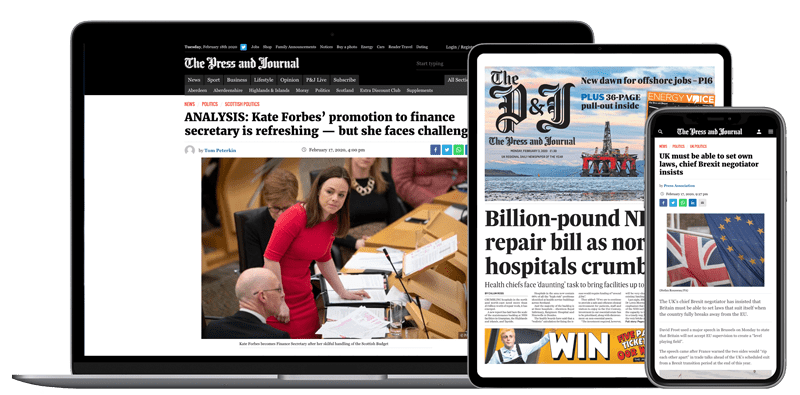 Help support quality local journalism … become a digital subscriber to The Press and Journal
For as little as £5.99 a month you can access all of our content, including Premium articles.
Subscribe