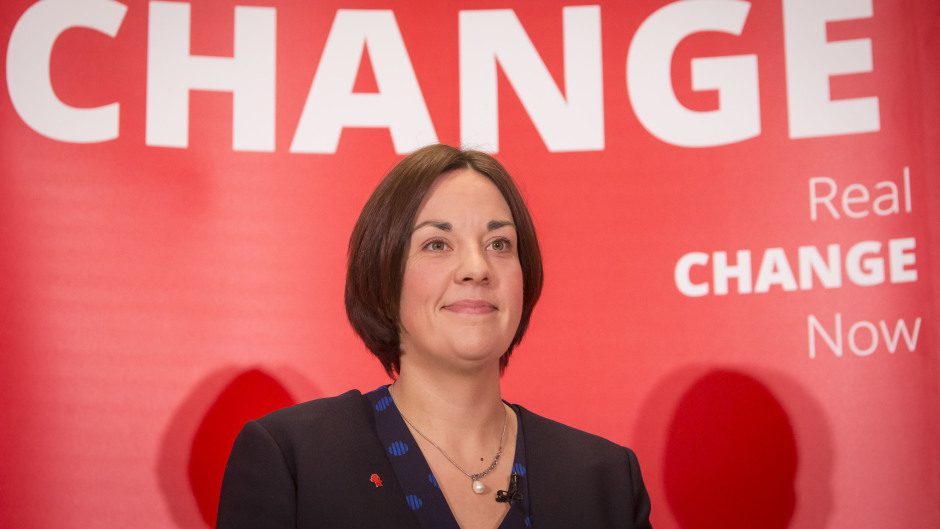 Kezia Dugdale will today pledge to guarantee every Scot an appointment with a GP within 48 hours if her party wins the election this May.
The Scottish Labour leader will use her keynote address at the party's conference in Glasgow to attack the SNP's record on healthcare.
Ms Dugdale is expected to commit to invest around £500 million extra to improve GP services across the country.
Scottish Labour faces an uphill struggle to defeat the SNP on May 6, with some polls putting them in a fight for second place with the Scottish Conservatives.
The party has also come under fire after it emerged neither UK Labour Party leader Jeremy Corbyn nor Shadow Chancellor John McDonnell would be attending the conference – despite the latter being in Glasgow this weekend.
Ms Dugdale is expected to say: "Labour will use our powers to offer a real plan for the future of our NHS. We will increase funding for the NHS year on year in real terms.
"Our Labour Party that established the NHS in the 1940s will be there to ensure that our health service is fit for the challenges of the 2040s.
"Because the NHS isn't just another policy agenda for Labour, it is part of who we are as a party, our pride in its creation inspires everything else we do.
"We can take the pressure off our hospitals by getting primary care right, delivering the NHS services people need in their communities.
"Instead of the cuts to GPs we've seen in the last decade, our plan for the NHS will guarantee an appointment at your local surgery that you can book online within 48 hours."
The party said the pledge to invest £500million in GP services would be funded with additional cash coming to Holyrood thanks to the Barnett Formula.
Ms Dugdale is also expected to describe herself as a "socialist" as she throws down the gauntlet to other party leaders to set-out how they would use major new tax and spend powers being devolved to Holyrood.
Last night, the SNP branded Scottish Labour "chaotic" and claimed their analysis of polling data suggested Ms Dugdale and UK Labour leader Jeremy Corbyn were more unpopular than "right-wing" Scottish Conservative leader Ruth Davidson.
SNP MSP Linda Fabiani added: "Even with his rock-bottom poll ratings, the fact that Jeremy Corbyn won't appear at Labour's own conference is extraordinary.
"People will no doubt be asking whether he is simply so unpopular that Kezia Dugdale begged him to stay away, or whether Scotland is so far down his list of priorities that he couldn't be bothered to turn up."