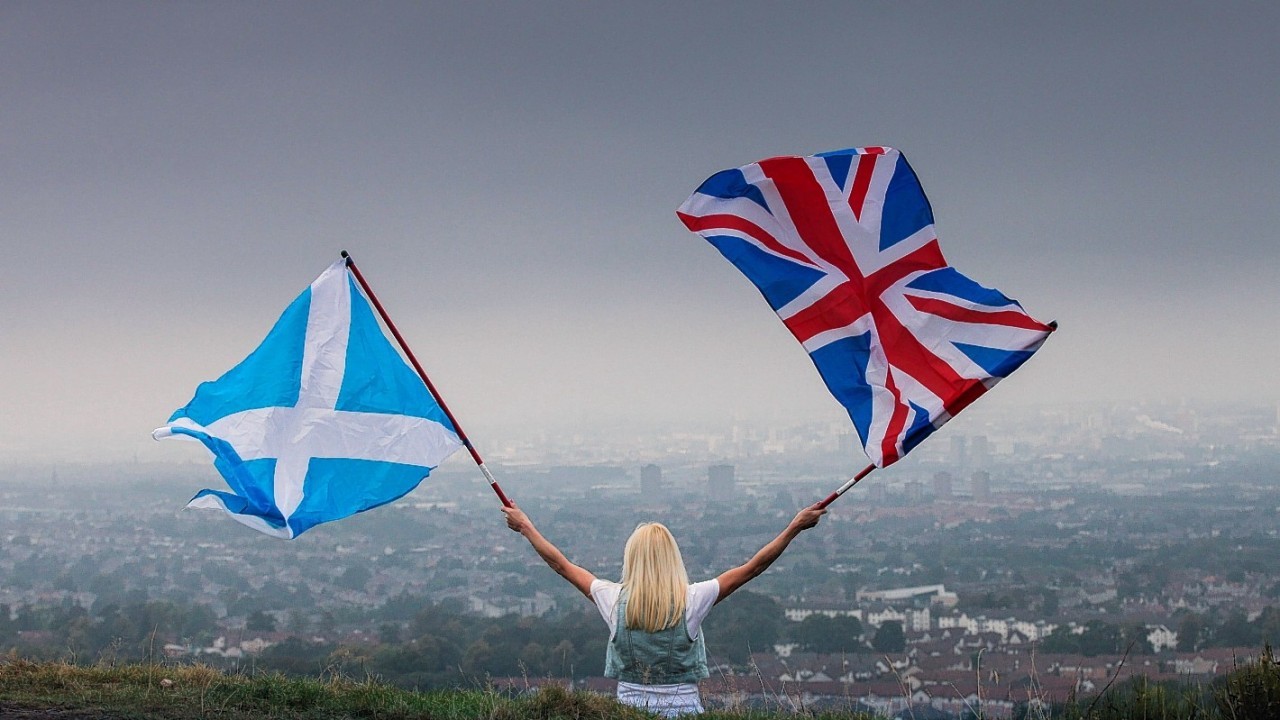 A majority of Scots continue to oppose independence despite the Brexit vote, according to a new poll.
The survey for YouGov found that 53% of people would still back remaining in the UK, despite the risk of Scotland "being dragged out of the EU" against its will.
More than 60% of Scots supported remaining with Brussels in the June referendum, but England and Wales voted to leave.
First Minister Nicola Sturgeon has suggested independence could be a possible way of preserving Scotland's EU status – but, on the basis of this new poll, she would lose such a ballot.
The survey, carried out a month after the Brexit vote, suggested that 47% of people backed independence compared to 53% who opposed it.
YouGov argued the results were only marginally different to a similar study they carried out in the run-up to the EU referendum.
And the poll also indicated more Scots (46%) would prefer to remain part of the UK outside the EU than be in an independent Scotland that stayed in the EU (37%).
When 'don't knows' were removed, this equated to 55% in favour of remaining in the UK and 45% choosing independence.
The result of the survey, which had more than 1,000 respondents between July 20 and July 25, differs from others taken in the immediate aftermath of the Leave vote, which showed varying degrees of majority support for independence.
Joe Twyman, YouGov's Head of Political and Social Research, said: "Inevitably, some will suggest that the high-water mark of Scottish independence has now passed, especially as it was thought that leaving the EU might persuade 'No' voters to change their minds and vote against the Union.
"However, the situation is, naturally, more complicated than that.
"There remains a great deal of uncertainty about what the UK's relationship with the EU will look like in the long term. A lot could, and almost certainly will, change on this front in the coming years.
"For example, Article 50 has not yet been triggered and once precise details of the Brexit deal have been hammered out, it could change the whole context of the independence debate – in either direction."
SNP Business Convener, Derek Mackay, responded it was "little wonder more and more people are seeing independence as the option that offers the greatest certainty and stability" given the "tremendous uncertainty" caused by the Brexit vote.
He added: "This poll is the latest to demonstrate that many No voters are reconsidering their opposition to independence now that Scotland faces being dragged out of the EU against our will."