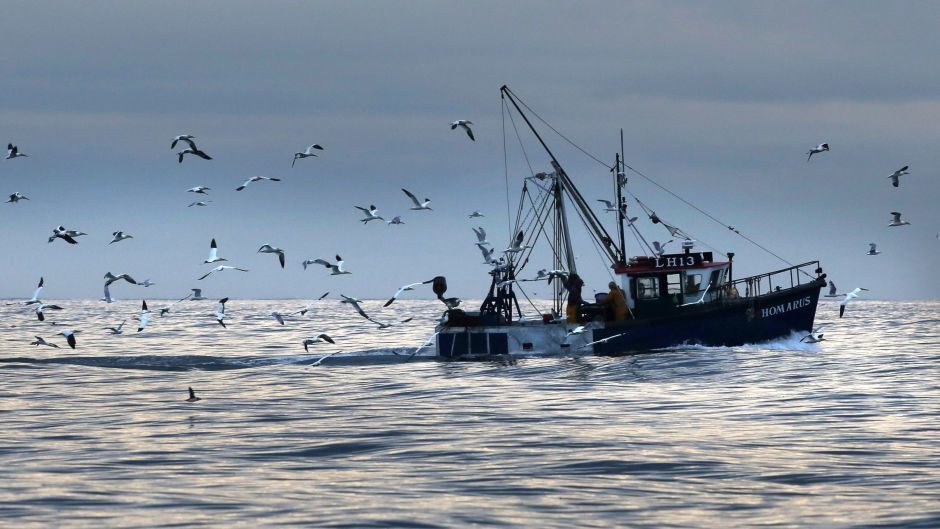 The UK Government was last night facing a furious backlash after sanctioning a "massive sell-out" of the Scottish fishing industry in its interim Brexit deal.
Fishing leaders branded the decision to "capitulate" to EU demands that Britain continues to abide by its hated quotas during the two-year transition as a "disgusting betrayal" and "extremely harmful".
The interim arrangements, which run from March next year until December 2020, were agreed just a week after Scottish Conservative leader Ruth Davidson and UK Environment Secretary Michael Gove declared that "Britain will leave the Common Fisheries Policy as of March 2019".
The Scottish Government seized on the U-turn, with First Minister Nicola Sturgeon branding it a "massive sell-out", and SNP Brexit Secretary Mike Russell suggesting Ms Davidson and Mr Gove should resign.
Last night, Ms Davidson joined Tory MPs in the north and north-east in describing the deal as an "undoubted disappointment" and vowing to vote against any final package that does not deliver "full control over fish stocks and vessel access".
Douglas Ross, the Conservative MP for Moray, said: "There is no spinning this as a good outcome, it would be easier to get someone to drink a pint of cold sick than try to sell this as a success."
Amid reports that fisheries had been sacrificed to secure permission for the UK to make trade deals during the transition, the terms of the agreement say that Britain would be only be "consulted" on fisheries negotiations and the EU "may invite" the country to end-of-year talks, but it would not have a vote.
Simon Collins, executive officer of the Shetland Fishermen's Association, said: "It takes us backwards from where we are now by depriving the UK of influence on every major aspect of fisheries, in effect for two years.
"Instead of gaining sovereignty over our waters, we are actually ceding most of what little control we have at present.
"Secondly, the failure of our negotiators to stand up for the fishing industry's interests has destroyed our trust in our own government, and it will take a monumental effort on their part to restore this."
The agreement was reached yesterday by Brexit Secretary David Davis and EU chief negotiator Michel Barnier as part of a "decisive step" taken to smooth the way for the  "implementation period", although several issues remain to be resolved.
Furious Brexit campaign group Fishing for Leave said: "What David Davis has capitulated to is an abject, disgusting betrayal.
"Fishing has no need to be in a transition and now what's left of the British fleet is staring down the barrel of a gun."
Bertie Armstrong, chief executive of the Scottish Fishermen's Federation, said: "This falls far short of an acceptable deal. We will leave the EU and leave the CFP, but hand back sovereignty over our seas a few seconds later."
He added: "We expect a written, cast iron guarantee that after the implementation period, sovereignty will mean sovereignty and we will not enter into any deal which gives any other nation or the EU continued rights of access or quota other than those negotiated as part of the annual Coastal States negotiations."
And Mike Park, chief executive of the Scottish White Fish Producers Association, said it was the "first indication of what the Tory government really thinks about the fishing".
Scottish Conservative sources had described securing a deal for the fishing fleet in the interim phase as an "absolute red line for us" in recent weeks, aware of the political damage the party could suffer less than a year after its sweeping electoral gains in fishing heartland seats such as Moray and Banff and Buchan, which also had a higher proportion of Brexit supporters than almost all other Scottish constituencies.
Opponents have repeatedly recalled how the fishing industry was treated as "expendable" by Ted Heath's Tory government in the negotiations ahead of Britain's entry into the European Economic Community in the early 1970s.
Environment Secretary Fergus Ewing said yesterday's deal was the "worst possible outcome" for the sector, and added: "The Tories have sold out the Scottish fishing industry once again and Ruth Davidson should be shame-faced for her fastest broken Brexit promise yet."
Stating that she could not back a final deal that does not deliver for the fishing sector, Ms Davidson said: "Over the long-term, today's agreement makes clear that, from 2020, the UK will be an independent coastal state, deciding who can access our waters and on what terms.
"I am more determined than ever to ensure that this long-term prize for our fishing industry is seized."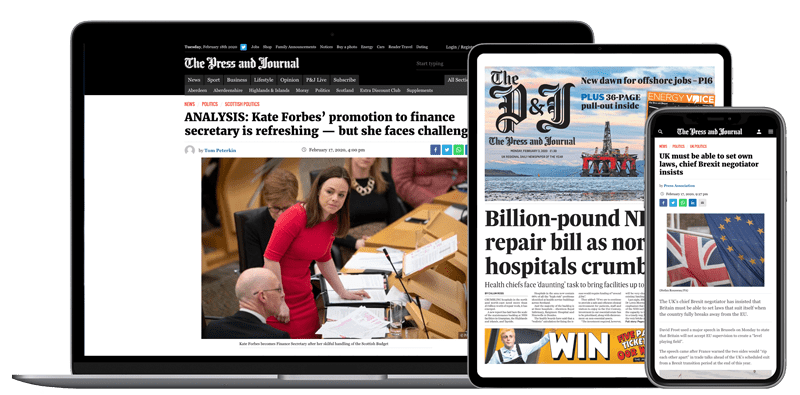 Help support quality local journalism … become a digital subscriber to The Press and Journal
For as little as £5.99 a month you can access all of our content, including Premium articles.
Subscribe