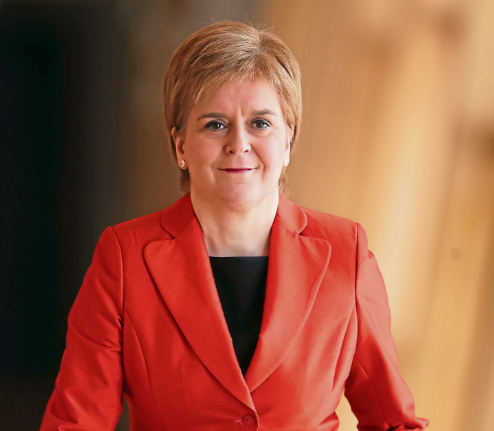 A new poll has found a rise in support for the SNP and predicted the party would win back many of the seats it lost at last year's UK general election.
The survey put the SNP on 42% for Westminster voting intentions, up five points on its result at the 2017 snap election, while backing for Labour and the Conservatives has dropped.
If replicated at a UK election, the Survation study for the Daily Record would mean that the SNP would take six Scottish seats it lost to Labour and win back eight from the Scottish Conservatives.
In the north-east, the SNP lost Moray, Banff and Buchan, Gordon, Aberdeen South and West Aberdeenshire and Kincardine to the Tories last year.
However, Nicola Sturgeon's favourability rating has dropped to -2, which leaves Scottish Conservative leader Ruth Davidson as the country's most popular politician, with a rating of +2.
On Westminster voting intentions, the poll predicts the Tories would receive 24% of the vote, down almost five points on the last ballot, while Richard Leonard's Labour is on 23%, down four points, with the Lib Dems increasing their vote share slightly with 8%.
The poll of 1,002 adults also looked at Holyrood voting intentions, predicting continued success for the SNP and another pro-independence majority when the Greens 11% polling is taken into account.
However, compared to the 2016 election, Nicola Sturgeon's party is down three points to 43% of the constituency vote and nine points to 33% on the regional list vote.
The survey indicates Labour would receive 21% in both Holyrood votes, the Tories would win 24% for constituency votes and 19% for the list, with the Lib Dems on 9% and 10%.
The results suggest the SNP would have 59 seats at Holyrood, down four, with Labour up two on 26, and the Tories down eight on 23.
SNP depute leader Keith Brown said: "Our ambition for Scotland could not be further at odds with the despair and chaos from the Tories. That's why they've slumped, while support for the SNP continues to grow.
"And what's clear is that fewer and fewer people think Labour are a serious alternative."
Labour campaigns spokesman Neil Findlay fired back: "At the 2017 general election, Labour offered a radical vision of change, extending public ownership, ending austerity and redistributing wealth and power.
"Scottish Labour, with Richard Leonard as leader, are building on that radical approach."
A Conservative spokesman said: "This very much reinforces Labour's position as political non-entities in Scotland and proves Ruth Davidson is the only alternative first minister to Nicola Sturgeon."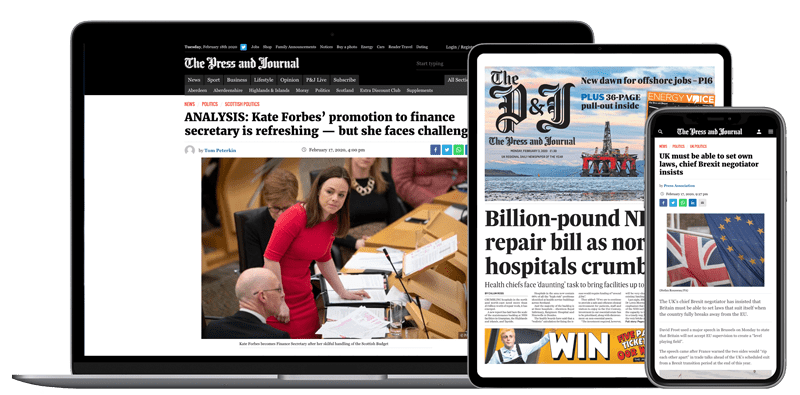 Help support quality local journalism … become a digital subscriber to The Press and Journal
For as little as £5.99 a month you can access all of our content, including Premium articles.
Subscribe