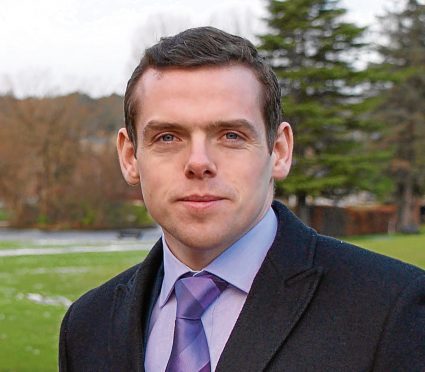 More than 8,000 military personnel will have their salaries protected from income tax increases in Scotland.
Concerns were raised that members of the armed forces could end up taking home less money than colleagues south of the border due to changes agreed by the Scottish Government.
However, now the Ministry of Defence will spend £4 million over the forthcoming year to top-up the pay packets of military personnel – including those based at RAF Lossiemouth, Kinloss Barracks and Fort George.
It is understood that annual payments ranging from £12 to £1,500 will be made to all troops – regardless of where they are deployed.
Moray MP Douglas Ross said: "I've heard from families who felt they were being unfairly treated in comparison to other members of the armed forces stationed elsewhere in the world.
"This would have had a negative impact in Scotland and I heard time and time again about the impact the tax rise was having.
"The UK Government is investing heaving at RAF Lossiemouth. It's important that we show personnel based here that we value their service."
Changes passed as part of the Scottish Government's budget for this year led to people earning between £24,000 and £43,430 a year moving from a tax rate of 20% to 21%.
The changes mean that Scottish troops earning up to about £26,000 would pay less tax than their English counterparts – but those earning more than £28,000 would pay more.
The case for the payments, which will be made retrospectively at the end of the tax year, will be considered annually by the MoD.
Defence Secretary Gavin Williamson said: "It's completely wrong for the brave men and women of our armed forces to be punished for serving in Scotland by unfair raids on their pay packets.
"That's why we've taken this urgent action to ensure that our troops are treated equally and fairly.
"I'm proud that the UK Government recognises the sacrifices our armed forces mark across the world and we can reassure our personnel in Scotland that they will not be left hundreds of pounds out of pocket."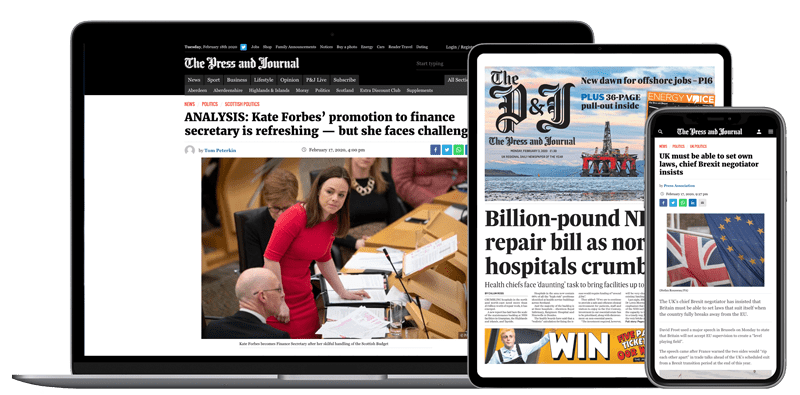 Help support quality local journalism … become a digital subscriber to The Press and Journal
For as little as £5.99 a month you can access all of our content, including Premium articles.
Subscribe