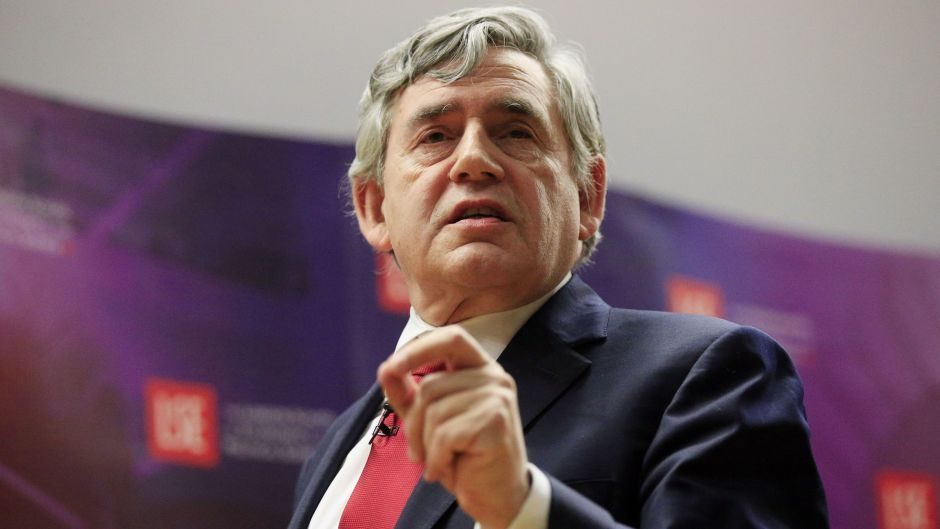 Gordon Brown has ripped into the SNP, accusing the party of pursuing an "extreme" version of independence.
The former prime minister said Nicola Sturgeon's party had moved from "soft independence to hard independence" since the 2014 referendum.
Speaking at a Labour European election campaign rally in Glasgow, Mr Brown attacked the SNP's shift on currency policy that would see an independent Scotland adopt a separate Scottish currency "as soon as practicable".
Mr Brown said: "In 2014, Alex Salmond told us we were only leaving the political union.
"That was all. We were staying in all the other unions.
"But what's the policy now? It's a far more extreme version of independence.
"They've moved from soft independence to hard independence. Because now they will leave the British pound, they'll leave the UK currency union. That is their decision.
"First of all, they're going to adopt the pound for a few years and then they're going to leave it with a Scottish pound being set up.
"It's nothing like the policy of 2014 when Alex Salmond said it would be part of the British pound. It would be part of the UK monetary policy committee.
"Immediately they get independence, if they ever got it, they would leave the UK currency."
Mr Brown was speaking at a Labour rally ahead of Thursday's vote in European Elections, at which Jeremy Corbyn was barely mentioned.
The speakers failed to mention the UK Labour leader's name. Mr Corbyn only came up when Scottish Labour leader Richard Leonard was asked why the UK leader's name did not come up and was tackled on his party's Brexit policy.
Mr Leonard said: "The position of the Labour party is that we want to see an end to the divisive politics of nationalism, whether it is Scottish nationalism or British nationalism.
"We want to see a politics that brings people together."
Mr Brown also called for an investigation into the finances of Nigel Farage and the Brexit Party.
Mr Farage has said his party was receiving more than £100,000 a day in donations.
Following Mr Brown's speech, the Electoral Commission issued a statement, saying it planned to attend the Brexit Party's offices on Tuesday.
A spokesperson said: "As part of our active oversight and regulation of these rules, we are attending the Brexit Party's office tomorrow to conduct a review of the systems it has in place to receive funds, including donations over £500 that have to be from the UK only.
"If there is evidence that the law may have been broken, we will consider that in line with our enforcement policy."
Mr Farage said any suggestion that donations to his party had been improper were "a disgusting smear".
The former Ukip leader, on a campaign visit to Exeter, said: "Most of our money has been raised by people giving £25 to become registered supporters and nearly 110,000 of them now have done that.
"Frankly, this smacks of jealousy because the other parties simply can't do this.
"How open can we be? What you have got here are the conspiracy theorists doing their utmost to try and delegitimise what is the fastest-growing political movement this country has ever seen."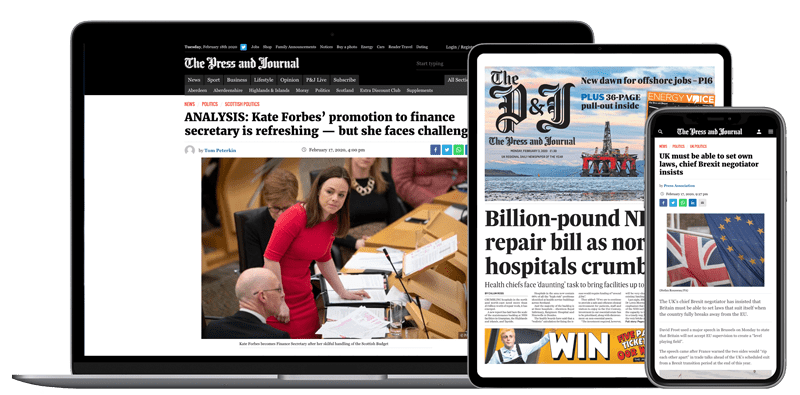 Help support quality local journalism … become a digital subscriber to The Press and Journal
For as little as £5.99 a month you can access all of our content, including Premium articles.
Subscribe