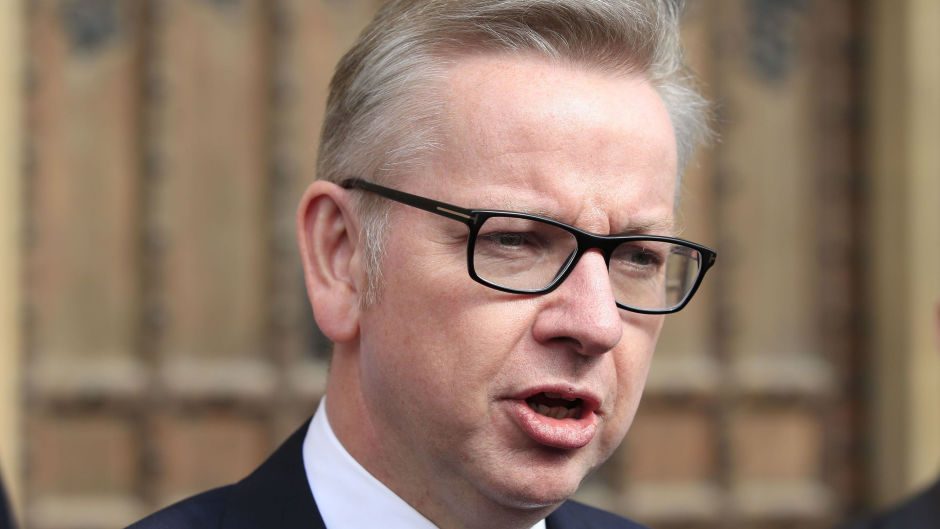 Michael Gove pledged to deliver Brexit, strengthen the Union and prioritise "undervalued communities" as he sought to salvage his leadership campaign after revelations he had taken cocaine on several occasions in the past.
The environment secretary said he had "acknowledged his mistake" and stressed his record of helping others find "redemption" and "second chances".
Mr Gove, who was raised in Aberdeen, insisted he was the "serious" candidate to take over from Theresa May, and took a series of swipes at rival Boris Johnson, suggesting he was "hiding in his bunker" rather than facing media questions.
Launching his campaign in a warehouse-style loft space in Millbank Tower, Westminster, Mr Gove said the Tories needed someone who has been "tested in the heat of battle".
He said: "We need a leader who is ready to lead from day one. A leader ready to be prime minister from day one. A leader ready to face the scrutiny of the studio lights."
Mr Gove went on to list the challenges he has faced in the various Cabinet posts he has held and said: "Every time I've been given a job, I've been told it's impossible, and have delivered."
On Brexit, which he described as an "unashamedly personal" matter for him, he said he would be prepared to delay Britain's withdrawal beyond October 31 if negotiations with the EU on a new deal were making progress.
Mr Gove said that if, in those circumstances, the UK was to leave without a deal, it would lead to a Labour government.
"There would be a vote of confidence in the House of Commons that the government would lose, there would be a general election. We would have Jeremy Corbyn in Downing Street by Christmas," he said.
"So yes, I would be willing to delay for a day, or a week, or whatever is required to get that deal over the line if we were making progress."
He said that one of the reasons why Britain had still not left the EU was because some of those involved in the negotiations had not really believed in Brexit.
"I think some of them felt this was a problem to be managed rather than an opportunity to be grasped.
"But you know what? It is not enough just to believe in Brexit. You have also got to be able to deliver on it.
"One of my concerns when I was out of government and on the backbenches is that we triggered Article 50 without a proper plan for Brexit. I have a proper plan to deliver Brexit."
Mr Gove's campaign launch was one of four yesterday, with foreign secretary Jeremy Hunt, health secretary Matt Hancock, former Brexit secretary Dominic Raab and former work and pensions secretary Esther McVey all holding events.
At his launch Mr Hunt warned that the Conservatives would be "annihilated" if they went into a general election without having delivered Brexit first.
Meanwhile Mr Raab said that he would not appoint any cabinet minister who failed to sign up to leaving the European Union with or without a deal.
Leadership hustings for the 10 confirmed candidates take place today and Wednesday, with the first ballot of Tory MPs taking place on Thursday.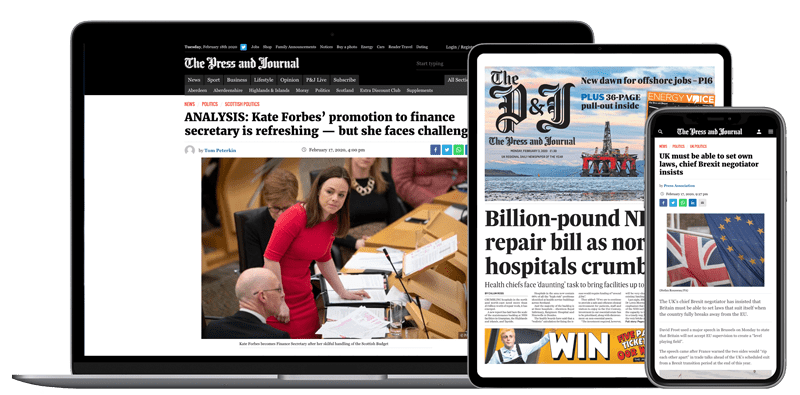 Help support quality local journalism … become a digital subscriber to The Press and Journal
For as little as £5.99 a month you can access all of our content, including Premium articles.
Subscribe