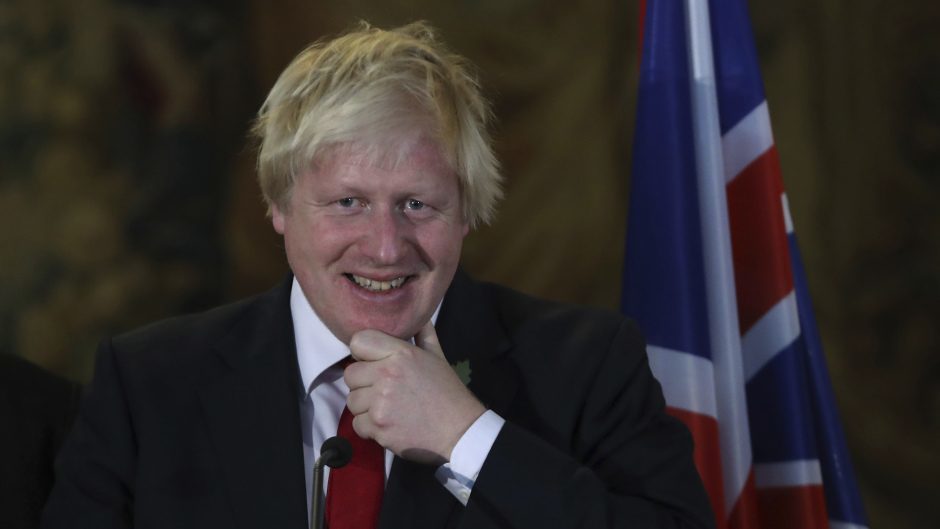 Boris Johnson has been branded a "racist" who is "not fit for office" by SNP Westminster leader Ian Blackford.
Mr Blackford issued the blistering Commons attack after referencing an article published in a political magazine Mr Johnson previously edited which stated "Scottish people are a verminous race that should be placed in ghettos and exterminated".
Mr Blackford's comments at prime minister's questions prompted Speaker John Bercow to intervene and urge him to "weigh his words" as Tory MPs shouted "withdraw".
But the Ross, Skye and Lochaber MP refused and continued, saying: "The member has called Muslim women 'letterboxes', described African people as having 'watermelon smiles' and another disgusting slur that I would never dignify by repeating.
"If that's not racist, Mr Speaker, I don't know what is. Does the minister honestly believe that this man is fit for the office of prime minister?"
Theresa May replied: "I can say to him that I believe any Conservative prime minister in the future will be better for Scotland than the SNP."
Mr Johnson, who was not present in the Commons at the time, did not respond to requests for comment but Aberdeen South MP Ross Thomson, who is backing the former foreign secretary to succeed Mrs May, accused Mr Blackford of "gutter politics".
He said: "To accuse someone, another colleague, of racism – which is simply not the case – really is gutter politics and we can all do better than.
"I think Boris has demonstrated absolutely so clearly from his time as mayor of London how he actually celebrated diversity. It is one of the most multicultural cities on earth.
"He has championed LGBT equality and religious freedoms as mayor and he's going to take what he has done as mayor to the whole country."
Banff and Buchan Tory MP David Duguid, speaking after the exchanges, called on Mr Blackford to apologise, adding: "His behaviour in the Commons today was disgraceful."
In a bruising afternoon for Mr Johnson, he was also roundly trashed at Scottish questions, with SNP MPs saying the Tory leadership favourite would be a "disaster" for inter-governmental relations.
Scottish Secretary David Mundell was asked if he agreed with Mr Johnson's assessment, previously published in a newspaper column, that a "Scottish MP should never be prime minister".
Mr Mundell responded: "It is for individual candidates in the Conservative leadership election to answer questions about their own position and background."
The Commons fury came as the husband of Nazanin Zaghari-Ratcliffe insisted the comments made by Mr Johnson when he was foreign secretary had "enabled a propaganda campaign" against her by Iran.
Richard Ratcliffe directly contradicted claims by Mr Johnson in the Tory leadership TV debate that his remarks as foreign secretary had no bearing on the fate of the mother-of-one, who is in prison in Iran on spying charges.
Mr Johnson was forced to apologise in 2017 after wrongly stating to a Commons committee that Mrs Zaghari-Ratcliffe had been in Iran to teach journalists.
Referring to the remarks, Mr Ratcliffe told BBC Radio 4's Today programme: "Of course they had consequences. They enabled a propaganda campaign that was run against Nazanin.
"It was used to justify a second court case and has been used to discredit her ever since."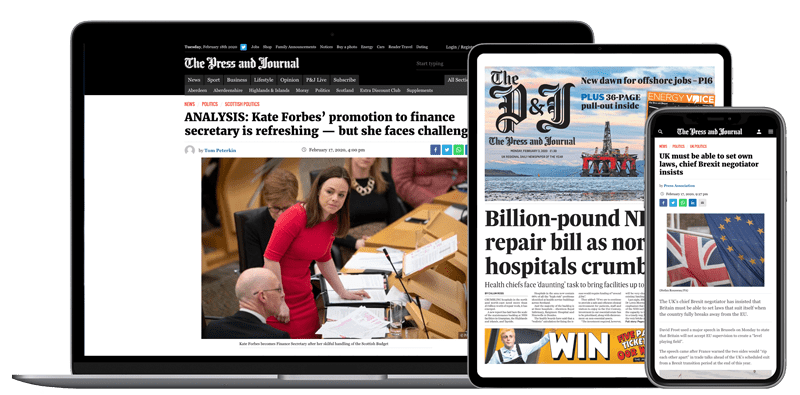 Help support quality local journalism … become a digital subscriber to The Press and Journal
For as little as £5.99 a month you can access all of our content, including Premium articles.
Subscribe