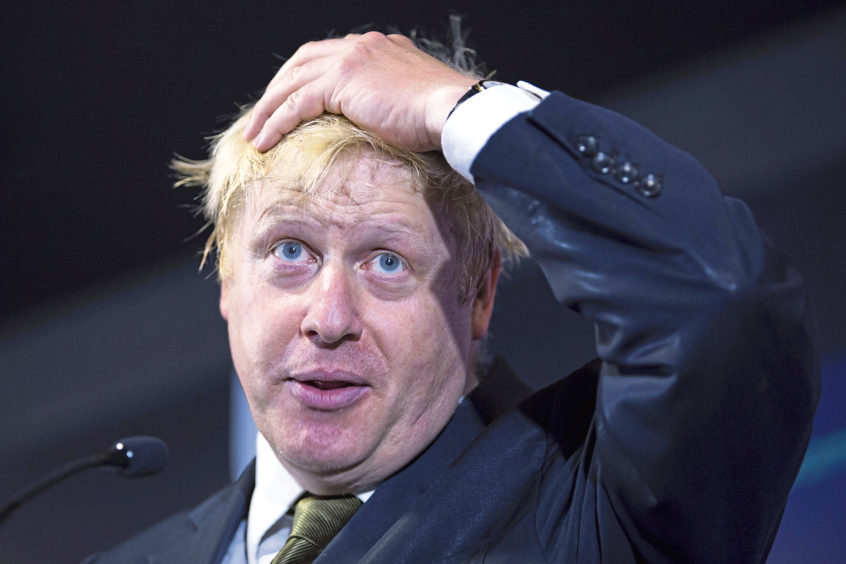 The UK will be leaving the EU on Halloween "whatever the circumstances, no ifs or buts", was the message from the prime minister's official spokesman on Monday morning.
The message caused quite a stir among the assembled Westminster press pack, who repeatedly asked how that would be so, given not least the parliamentary arithmetic, the fact Boris Johnson has no meetings scheduled to renegotiate a Brexit deal with Brussels and that no deal has already been rejected by MPs in a Commons vote.
"We must restore trust in our democracy and fulfil the repeated promises of Parliament to the people by coming out of the EU on 31 October", we were told. "Politicians cannot choose which votes to respect. They promised to respect the referendum result and we must do", he added.
Pressed on whether Johnson would respect a vote of confidence in his government, as has been promised by Labour upon the return of Parliament in September, the embattled spokesman said "they aren't votes that have taken place. I am not engaging in some hypothetical game." Fleet Street was aghast, but the responses were hardly a surprise given Johnson's own punchy "do or die" pronouncements on the Tory leadership campaign trail to leave the EU "come what may".
While the full economic and electoral impact of those pledges are still to be felt, an early taste came this week after a major survey found support for Scottish independence now sitting at 52% – the highest level in more than two years.
The headline figure aside, if you drill down into the detail it makes for even more worrying reading for those who believe in the Union. You will find more than six in ten Scots, including 38% of those who voted Tory in the 2017 general election and two-thirds of those who backed Labour, saying they think Brexit makes it more likely that Scotland will become independent in the foreseeable future. Overall, more than half those who voted No in 2014 think this is the case, with 32% of them saying it makes independence much more likely. And despite Scotland's trade with the rest of the UK being worth more than three times that with the EU, more people thought it was more important to stay part of the European Union than the UK.
The inescapable fact is that Scotland voted overwhelmingly to Remain in the EU in 2016 and sent a majority of Remain backing MPs to Parliament in 2017 – yet under a Johnson premiership, no deal on WTO terms is fast becoming the reality.
Johnson is more than aware of this conflict and it is why he spoke so often of wanting to protect the Union, "the awesome foursome" as he branded it, on the leadership campaign, why upon entering Downing Street declared himself "minister for the Union" and set up a "Union unit" and why he made a beeline for Edinburgh just five days after being asked to form a government by the Queen. But words are cheap and it's his actions that will ultimately decide the fate of the Union.
His actions so far have been to sack those who have spoken cautiously about a no deal exit and to install Brexiteers like Dominic Raab, Priti Patel and Jacob Rees-Mogg to prominent positions. Most significantly perhaps, he has appointed Vote Leave's mastermind Dominic Cummings as his de facto chief of staff in Downing Street. There have been endless column inches dedicated to what Cummings thinks and how that will play out but we don't have to speculate as the strategist, described as "Svengali" by some, maintains a lengthy personal blog where he lays out his views on everything from Cold War strategy to his hatred of pally civil servants.
Cummings was famously described as a "career psychopath" by David Cameron and it would seem he is not shy of living up to the title. Ministers' aides, known as SpAds in Westminster, were summoned to see him in Downing Street at 7.55am on Monday morning and were told that it was time for them to "interrogate" their officials and raise any Brexit planning issues with Number 10 as soon as possible. At the meeting Cummings was reported to have said that he believes a no deal Brexit can be forced through and was said to have laughed at the idea that Johnson would leave office if he lost a confidence vote ahead of Brexit, with top aides instead told to gear up for a general election.
Brexit "whatever the circumstances" it is then. It seemed hyperbole when Johnson was branded "the last prime minister of the United Kingdom" by the SNP, but ignoring Parliament, devolved administrations, business and unions to deliver a "do or die" Brexit will have significant ramifications and if Lord Ashcroft's poll is anything to go by, the tectonic plates have already started to shift. Whether we are on a set course and it is indeed the beginning of the end for the Union will very much depend on what the UK Parliament can do in September.
---
Daniel O'Donoghue is the Press and Journal's political correspondent at Westminster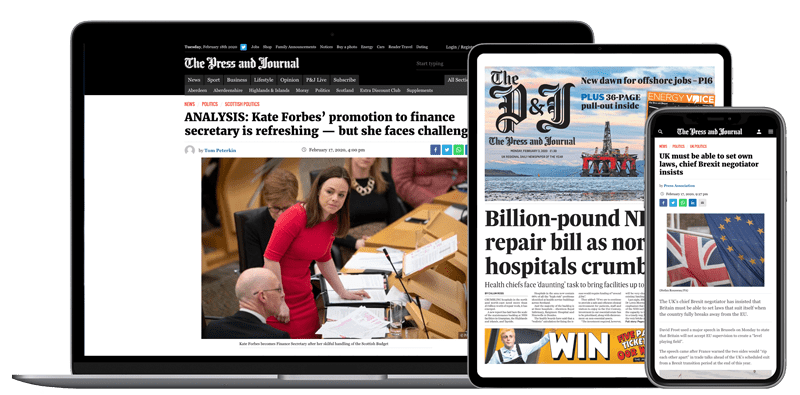 Help support quality local journalism … become a digital subscriber to The Press and Journal
For as little as £5.99 a month you can access all of our content, including Premium articles.
Subscribe