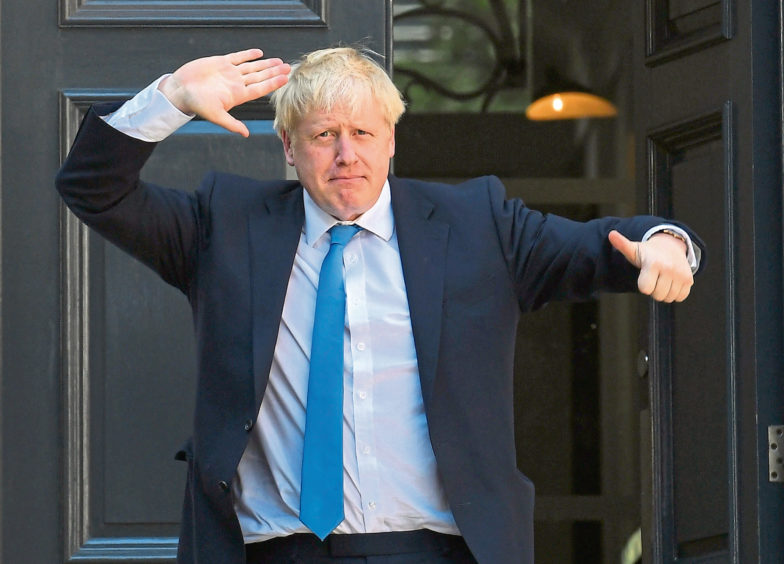 Boris Johnson's pledge to take the UK out of the EU "do or die" by October 31 was in tatters last night after MPs rejected his attempt to fast track a Brexit deal through Parliament.
The prime minister managed for the first time to get a majority of MPs onside for an exit plan, winning the second reading of his Withdrawal Agreement Bill 329 to 299 votes.
But he stumbled at the next hurdle as parliamentarians rejected his demand to get the Bill passed in less than a week.
Mr Johnson initially told the Commons that such a move would cause him to call a general election.
He said: "If Parliament refuses to allow Brexit to happen and instead decides to delay everything until January or possibly longer in no circumstances can the Government continue with this.
"With great regret I must say that the Bill will have to be pulled, and we will have to go forward to a general election and I will argue at that election let's get Brexit done."
However the prime minister later appeared to retreat from those comments.
Speaking from the despatch box after the defeat, he said: "I must express my disappointment that the House has again voted for delay rather than a timetable that would have guaranteed that the UK would be in a position to leave the EU on October 31 with a deal.
"I will speak to EU member states about their intentions until they have reached a decision – until we reach a decision I will say – we will pause this legislation".
The prime minister's official spokesman later added: "Where we are now, as a result of the actions of Parliament, is that the EU will have to consider the request from Parliament that was conveyed to it at the weekend."
Downing Street could not say how long it would take for the EU to respond.
European Commission spokeswoman Mina Andreeva said last night that the EU was now "consulting" on a proposal to delay Brexit until January 31.
Following the defeat, Labour leader Jeremy Corbyn offered to work with the UK Government on finding an acceptable timetable in which to debate Mr Johnson's WAB.
He said: "The prime minister is the author of his own misfortune.
"I make this offer to him, work with all of us to agree a reasonable timetable, and I suspect this House will vote to debate, scrutinise – and I hope amend – the detail of this Bill. That would be the sensible way forward."
SNP Westminster leader Ian Blackford said it was "another humiliating defeat" for the prime minister, and that MPs had "spoken with a very clear voice to tell the prime minister he is not on".
He added: "It is absolutely clear what must now happen, because there is legislation passed by this House, it is the law of the land.
"On the basis of not agreeing a deal, the prime minister is instructed to seek an extension."
Liberal Democrat chief whip Alistair Carmichael told the Press and Journal that Mr Johnson's October 31 exit date was "now in tatters".
The Orkney and Shetland MP said: "Boris Johnson has tried to bounce the House of Commons twice in four days into voting for a deal that he knows will risk undermining the Union and which will leave us all exposed to a hard Brexit and poorer as a result.
"He can't cheat his way out of this, his promise to leave by October 31 is now in tatters."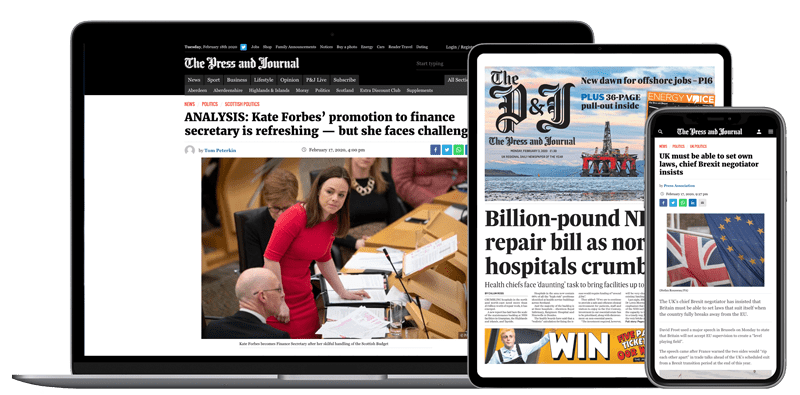 Help support quality local journalism … become a digital subscriber to The Press and Journal
For as little as £5.99 a month you can access all of our content, including Premium articles.
Subscribe