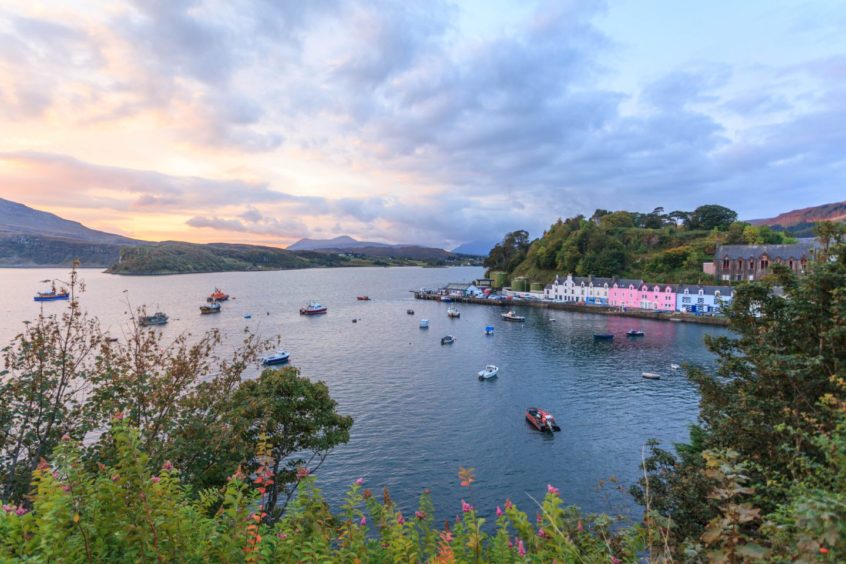 In the shadow of the iconic mountains of Ross, Skye and Lochaber there is a fierce door-to-door battle under way.
From the Black Isle villages and Dingwall in the east, to Skye and the Small Isles in the west, party activists of all stripes have been chapping doors and candidates have been making promises and pledges in a bid to win over the hearts of Highlanders ahead of December's election.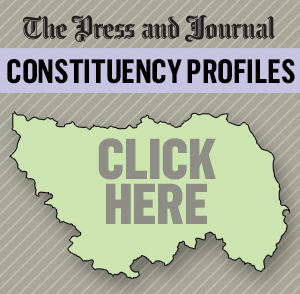 As in much of rural Scotland, many of the issues coming up on the doorstep are centred around access to healthcare, investment in roads and rail and concerns over internet and mobile connectivity. But, there is also much to celebrate in this sprawling corner of Scotland.
In early 2019 there was the approval of Fort William 2040, a blueprint for development over the next 20 years and it was also announced that Lochaber would be getting more affordable housing.
There are also major A82 proposals at Corran in the pipeline, as well as harbour developments for Mallaig and funding is being made available for tourist infrastructure in hotspots like Glenfinnan. And Skye residents had cause to celebrate this year after health professionals recommended provision at Portree Hospital should be significantly enhanced.
Click a constituency to read more
However many issues remain – the debate over the re-opening of Skye airport rumbles on after the Scottish Government announced no cash would be made available for the project; and there is concern on the Misty Isle over the number of homes currently listed on Airbnb. Skye has just shy of 19% of its homes listed on the travel website – massively higher than national average of 1.2% – with the figure representing 1,083 listings on Skye's estimated 5,813 dwellings.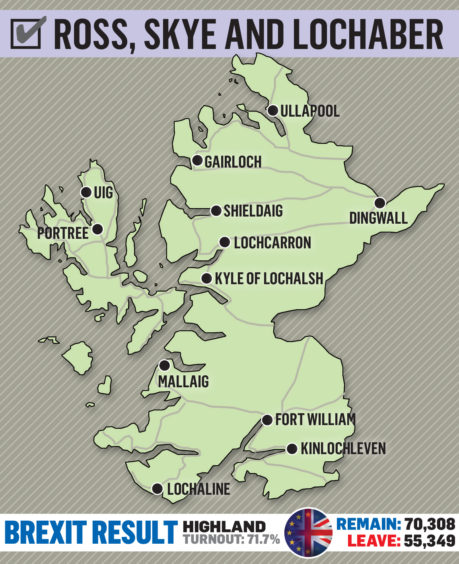 In Lochaber, there are fears for the future after a stark report by Highlands and Islands Enterprise (HIE) warned that major investment was required to protect the area. It suggested that if trends remain the same, the population will decrease by around 7% over the next 20 years, with the working age population projected to drop by 19%. The report, Population and Demographic Projects for Lochaber, revealed that over 65s will be the largest age group in the area, accounting for a third of the population by 2041.
Ian Blackford, who has held the seat since the SNP surge of 2015 that saw longstanding MP Charles Kennedy lose out, is all too aware of the challenges, but also of the opportunities in the area.
At one of his semi-regular "town hall" style meetings in Portree, he outlined the extra cash being made available for crofters and his work lobbying for transport improvements.
"There is a sense that people have an ownership over you as their Member of Parliament here, you're their voice", he said.
"That's demonstrated by the scale of the case work that we've had, we've corresponded with more than 16,000 constituents and have gave them a voice on the issues that concern them."
For the SNP's Westminster leader, issues relating to the constitution are also of huge importance at this election.
"We're asking people to vote for the SNP to make our voices heard, to make the argument that the only people that should be deciding what the future of Scotland is are the people of Scotland because that is democracy", he said.
For one of Mr Blackford's chief opponents, Craig Harrow, matters of the constitution should come secondary to local issues.
The Liberal Democrat, who worked closely with Mr Kennedy, said his campaign was on "the constituency and not the constitution".
On the campaign trail in Muir of Ord, Mr Harrow told the Press and Journal: "As the US politician Tip O'Neil said, all politics is local. There's concern about housing provision and access to healthcare, these issues won't go away if we're suddenly independent."
Labour's candidate John Erskine agreed, he said: "There's anger about local court closures, hospital services and public services, all devolved issues. People are deeply unhappy with the SNP's record. But of course, the constitution comes up and the SNP often have a get out clause on a lot of these things."
Mr Blackford is bullish on his party's record in power however, and said: "Don't let anyone tell you that we haven't delivered when it comes to health and education, because that's exactly what we have done."
The SNP boss will be defending a majority of just under 6,000 at the December poll, and his Tory opponent Gavin Berkenheger urged voters to rally behind one union candidate to end the SNP's tenure.
"Everyone is sick to death of referendums here, they just want to move on. If the union vote sticks together behind the Tories here, we can send a strong message to the SNP."
Prediction: SNP hold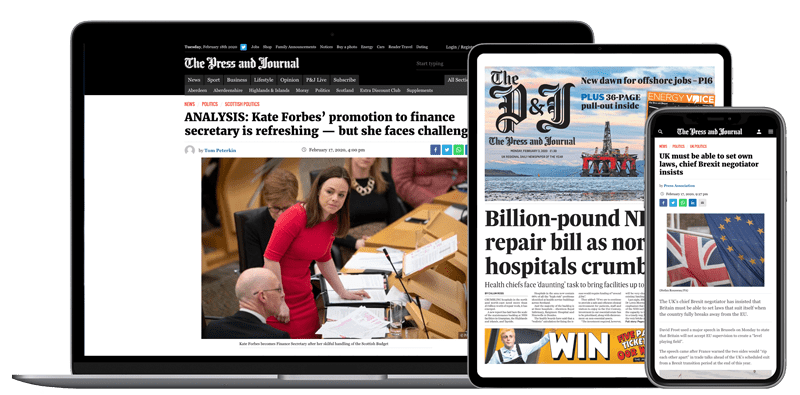 Help support quality local journalism … become a digital subscriber to The Press and Journal
For as little as £5.99 a month you can access all of our content, including Premium articles.
Subscribe