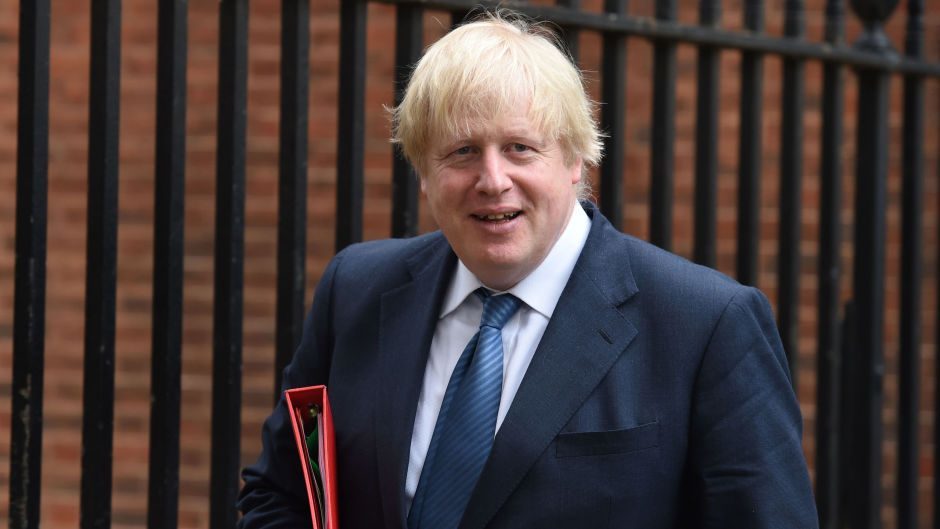 Boris Johnson was branded a "desperate liar" yesterday after he took aim at the SNP's record on education.
The prime minister pointed to falling results in maths and science as evidence Nicola Sturgeon's administration was "failing pupils".
Mr Johnson then ordered SNP Westminster leader Ian Blackford to "rise to his feet like a rocketing pheasant" and explain why "his party is still so obsessed with breaking up our union rather than delivering for the children and pupils of Scotland".
The comments drew a furious response from the SNP benches in the Commons, with one MP, Neil Gray, repeatedly shouting "you're a desperate liar".
Mr Blackford, who rose to speak immediately after the ill-tempered exchange, accused Mr Johnson of having "no respect for the people of Scotland".
He added: "On Tuesday, the Welsh Assembly became the third devolved parliament to refuse consent for the Tory Brexit bill.
"Why is the UK Government ignoring the principle of consent?
"This is an unprecedented attack. Scotland said no and we meant it. Not only does the prime minister not have the legislative mandate for his Bill, but it's clear that this place simply doesn't accept the reality that the Scottish Parliament speaks for the people of Scotland.
"The devolution settlement must be respected."
Tory MPs, in what looked like an orchestrated move, abandoned their usual tactic of groaning and leaving the chamber as Mr Blackford asked his questions and instead shouted and jeered.
Mr Johnson, responding, said: "I agreed with Mr Blackford for a second because he said, Scotland said no and they meant no and he was right, the people of Scotland said no to independence in 2014 and they meant it.
"The people of Scotland did that because they know full well that £9 billion net comes from the UK to Scotland, that 60% of Scotland's trade is with the rest of the UK and they know, they can see, the vast investment in manufacturing that comes from the UK to Scotland.
"We support manufacturing in Scotland. They support nothing except manufacturing grievances and they know it."
The prime minister earlier faced accusations that he was "punishing, not supporting people" with the continued roll-out of Universal Credit.
Labour leader Jeremy Corbyn said: "Universal Credit had three aims. It was to meant to make work pay but low-paid workers are not even allowed to keep their bonuses.
"t was meant to be simple, but has created mind-numbing complexity and it was meant to reduce poverty, but it's driving people to food banks.
"The fact is this government has baked-in austerity for tens of millions of people.
"When will he finally accept that the Universal Credit system is broken, is damaging, is dangerous to people's living standards and it should go?"
Mr Johnson replied: "He wants to do nothing else but keep people in the welfare trap, stop helping people out of welfare and into work.
"I think he should pay tribute to all the people who by their hard work have found fantastic jobs over the last year and pay tribute to the growth of employment in the UK economy."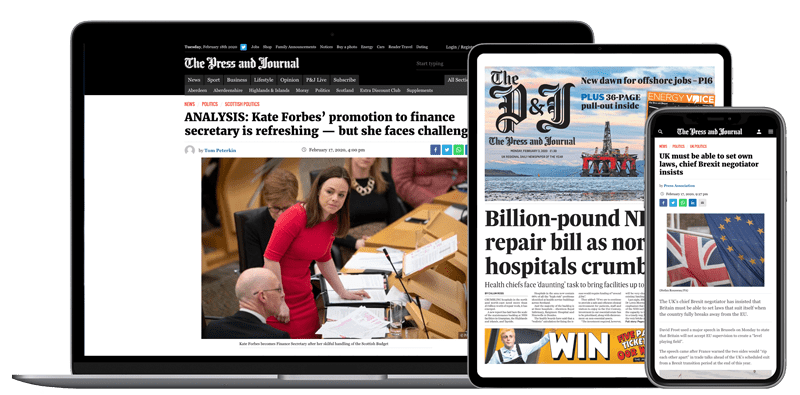 Help support quality local journalism … become a digital subscriber to The Press and Journal
For as little as £5.99 a month you can access all of our content, including Premium articles.
Subscribe