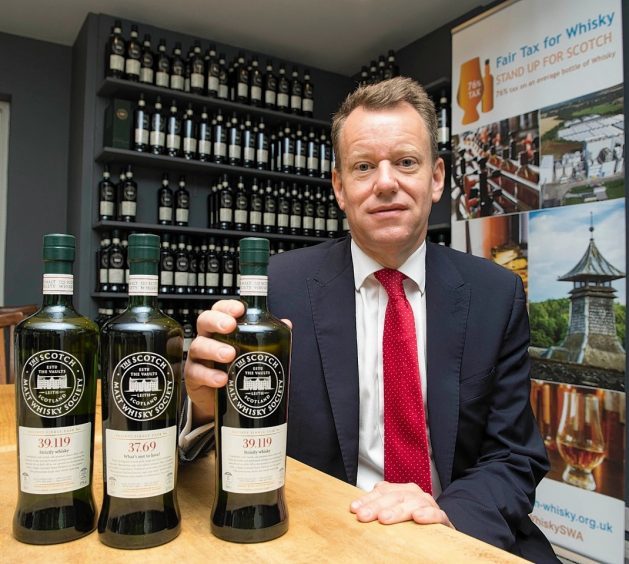 David Frost has just been promoted by Boris Johnson to one of the UK's most powerful positions in highly controversial circumstances.
But despite the meteoric rise of the UK Government's new National Security Adviser, few people know much about him.
Even though he is already Mr Johnson's chief Brexit negotiator, Mr Frost has managed to combine his rise to the top as one of the prime minister's most trusted special advisers with maintaining a low public profile.
A rare exception was when he was working in Scotland as chief executive of the Scotch Whisky Association (SWA). It was at the end of his three-year spell in Edinburgh that he made a rare excursion into the headlines by describing Scotland's cities as "over-rated" and Scotland's capital as "filthy".
His undiplomatic verdict on the "overflowing bins" of Edinburgh was an uncharacteristic outburst for a career diplomat who has quietly transformed himself into a hugely influential, unelected and controversial political adviser.
Extremely close to Mr Johnson and Dominic Cummings, Mr Frost is a committed Brexiteer who, until relatively recently, had kept his political beliefs in the background.
But the promotion of a political appointee to National Security Adviser at the expense of Sir Mark Sedwill, a career mandarin, has led to accusations Mr Johnson is undermining the impartiality of the civil service. 
More eyebrows have been raised by Mr Frost's new job given his lack of security experience. He will combine the role with his existing position as the UK Government's chief Brexit negotiator until the EU withdrawal talks end.
Sir Mark will stand down as National Security Adviser during the summer as well as his other post as Cabinet Secretary, which has yet to be filled.
So who exactly is David Frost, a shadowy and powerful figure who unlike his more famous namesake – the late satirist, interviewer and television presenter – is anything but a household name?
A love of Derby County F.C. and a first class Oxford degree
Potted biographers have struggled to unearth much detail of his childhood. Born in Derby in 1965, he was educated at Nottingham High School. His origins in the Midlands of England have given him a lifelong love of Derby County Football Club. He is also said to be a fan of the cult Canadian rock band Rush.
He won a place at Oxford to study French and History, leaving with a first class degree. Despite his excellent degree and academic ability, he appears to have left little mark at Oxford. A BBC attempt to profile him quoted one of his Dons saying he "left no trace whatsoever on my memory".
In Brussels with Boris
After university, he joined the Foreign Office where it seems that he was earmarked as someone with the potential to do well in the diplomatic corps.
One of his first postings was Brussels in 1993. Also there was a young journalist called Boris Johnson who was making a name for himself with his colourful reports as the Daily Telegraph's Brussels Correspondent.
Mr Frost's Euroscepticism is said to date from those days. He arrived as someone with a pro-EU outlook but became concerned about a European "superstate" and developed reservations about Britain's role in it.
Since then Euroscepticism has given way to full-blooded support of a Leave vote, a journey not unlike the one taken by the prime minister.
But his inscrutable nature and the diplomatic conventions of his job meant work colleagues did not discern any developing belief in Brexit.
HM Ambassador to Denmark
Aged 41, his smooth progression through the Foreign Office continued when he went to Copenhagen as HM Ambassador to Denmark.
According to the BBC profile, colleagues described him as the most intelligent person they had ever worked for. He was "exceedingly quick" at his work with a flair for banging out punchy dispatches quickly.
He was less comfortable when it came to the social role of an ambassador. He knew he was expected to throw parties. But he was often observed on the sidelines rather than being the life and soul in the traditional ambassadorial fashion.
In 2010 he was transferred to the Department of Innovation and Skills. While there colleagues remember him as being clear on the need to influence EU policy on trade deals and the need to go to Brussels more.
Running the Scotch Whisky Association
There followed his spell in Edinburgh running the Scotch Whisky Association (SWA), the trade body representing distilling interests.
Although the SWA had a history of recruiting from the Foreign Office, this post can be seen as a bit of an outlier on the Frost CV.
Former SWA colleagues referred to him as "Frosty" – not to his face, however. The nickname, which has survived his period at the SWA, was regarded as a term of endearment as well as, on occasion, a reflection of his mood.
Any Eurosceptic views were concealed during the 2014 independence referendum when the SWA highlighted potential damage to exports that would result from temporary suspension of EU membership in the event of a Yes vote.
Modernisation of the SWA was a feature of his tenure in charge of the SWA, which coincided with the organisation's move from a traditional Edinburgh town house to a smart new office in the capital's Quarter Mile district.
He landed his points with the subtlety of a diplomat. He still had a little of the steel there, but it was cloaked in emollience and charm."
While he was with the SWA, he took part in an "Any Questions" event at Glasgow University Union. Also, on the panel was the then-Scottish Conservative leader Ruth Davidson.
Those who were there remember being impressed by his contribution.
"He was head and shoulders above everyone on the panel as an analyst and someone with knowledge," remembered one audience member. "He landed his points with the subtlety of a diplomat. He still had a little of the steel there, but it was cloaked in emollience and charm."
He was to leave the SWA when Mr Johnson lured him back to London to become a political adviser in the Foreign Office when the future prime minister was made Foreign Secretary.
A blunt verdict on 'filthy' Edinburgh streets
His departure was not without controversy when he delivered an uncharacteristically provocative verdict on the state of Edinburgh.
His parting shot was that he would remember Edinburgh as much for its "filthy streets" and "overflowing bins" as its beautiful scenery.
The capital's tram system and the city planners also got it in the neck, as did the "underinvestment" in places like Perth, Stirling and Dumfries.
Back to the Foreign Office to be with Boris
His appointment as a political adviser in the Foreign Office took some within the Conservative Party by surprise, because he had not worn his politics on his sleeve.
"We didn't realise he was political in the sense of being a Tory or Brexiteer. He kept that very quiet," said one Tory insider.
Mr Frost's  Foreign Office job was only to last a couple of years, ending when Mr Johnson quit in protest at Theresa May's Brexit strategy, claiming she was leading the UK into a "semi-Brexit" with the "status of a colony".
He becomes the UK's chief Brexit negotiator
Mr Johnson's rise to Number 10 Downing Street saw him recruit Mr Frost to the hugely important position of leading the most important international talks involving the UK since the Iraq war.
Those wanting to understand his political journey from Euroscepticism to fully committed Leaver should refer to a speech he gave in February.
Drawing on the 1790 pamphlet Reflections on the Revolution in France, written by the political philosopher Edmund Burke, it was hailed by Leavers and criticised by Remainers who questioned why so much weight was being given to such an overtly political speech by an unelected adviser.
In his speech, Mr Frost described how his exposure to European institutions fuelled his Euroscepticism.
According to those who have dealt with him as he has climbed the political ladder, he is someone of "real intelligence" with a very deep political understanding.
Other descriptions are of a man who is "steely" and who "chooses his words carefully".
Another view was that of Lord Kerr, the architect of the Lisbon Treaty, who said Mr Frost would be "extremely diligent in doing what he's told" when musing on his relationship with Mr Johnson. Other reports suggest observers of a cynical persuasion claim he is favoured by the prime minister because his lack of charisma offers no threat to him.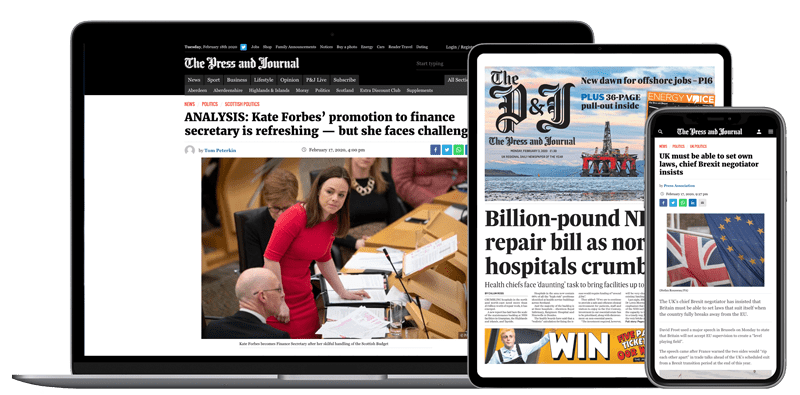 Help support quality local journalism … become a digital subscriber to The Press and Journal
For as little as £5.99 a month you can access all of our content, including Premium articles.
Subscribe