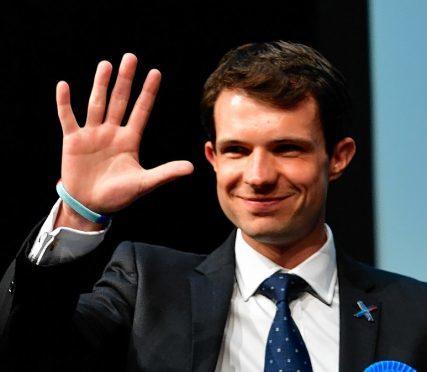 A Scottish MP is at the heart of plans to relaunch a UK-wide Conservative Party youth branch.
The previous party youth wing, Conservative Future, was shut down at the end of 2015 after allegations of bullying, blackmail and links to a suicide emerged.
But West Aberdeenshire and Kincardine MP Andrew Bowie met Downing Street and Conservative Campaign headquarters in late December and said a relaunch was now expected in the spring.
He said: "It's wrong that we're currently the only major party in the EU without a functioning youth branch so I'm looking forward to the day it's relaunched.
"I'm enjoying playing my part in the working group and we expect a decision to be made towards the start of the first half of the year.
"We will be organising everything from Shetland to the Scilly Isles."
The previous group's RoadTrip campaign had seen young activists bussed in to marginal seats across the UK during the election campaign.
Mr Bowie said having young people active in the party was important for campaigning and policy making in particular.
"Having young people on the doorstep made a tangible difference in the 2015 general election," he said.
"That's something we lost and something we're working hard to re-establish,"
But he denied there was any expectation of another snap election, as predicted by Labour leader Jeremy Corbyn this month.
He said: "We are re-launching next year but we are working on the basis there will be no general election or referendum next year."