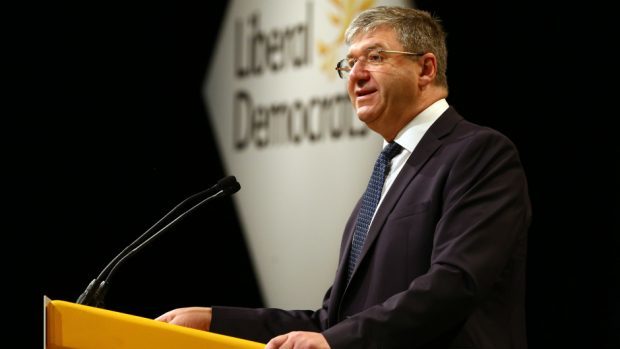 The tax office has been accused of 'Mafia tactics' by Orkney and Shetland MP Alistair Carmichael.
Her Majesty's Revenue and Customs (HMRC) has contacted Scottish fishermen to demand payments for non-European Economic Area (EEA) nationals working on Scottish fishing boats working outside UK territorial waters.
Letters signed by HMRC chief executive Jon Thomson state the boat owners could be investigated and made to pay tax from up to 20 years ago, depending on the outcome of talks with the Scottish Fishermen's Federation (SFF).
It states: "The misunderstandings about the taxation of non-EEA crew may have come from a widespread view in the fishing sector that, when a vessel operates outside UK territorial waters, UK work permits are not required, and non-EEA crew do not have to pay UK tax. This is not correct.
"Members would need to operate correctly in future. We would investigate any employer who failed to comply, with a recovery period of up to 20 years being available."
Mr Carmichael claimed the sudden demands were "Mafia tactics" that could cause serious damage to boat owners and were an "affront to any notion of justice".
"This is Mafia tactics," he said. "The HMRC stance has not been the understanding until now and it means these fishermen could be liable for a huge backlog of tax for up to 20 years.
"The situation is entirely of the government's making, because they will not give the certainty and security of a regular fishing visa, but for tax purposes, they want to treat them as if they did have that security and certainty.
"It's as if the government is determined to give these people the worst of all possible worlds and there is a fundamental unfairness to that."
SFF chief executive Bertie Armstrong said talks with HMRC were continuingand he was hoping for a "satisfactory" outcome.
"The SFF is engaged with HMRC hoping for a satisfactory outcome," he said. "Initial discussions have taken place and at this stage clarification is underway with HMRC.
"It's a complicated subject and a little early for predictions or pronouncements. Any publicly expressed threats or counters are simply inappropriate."
A HMRC spokesman said: "Our aim is to work with the SFF to ensure PAYE is being operated correctly by its members.
"We have proposed that where an employer notified us of a problem, we would treat it as an error.
"This would mean we could only recover any unpaid taxes over a four-year period.
"We remain in discussions with the SFF."