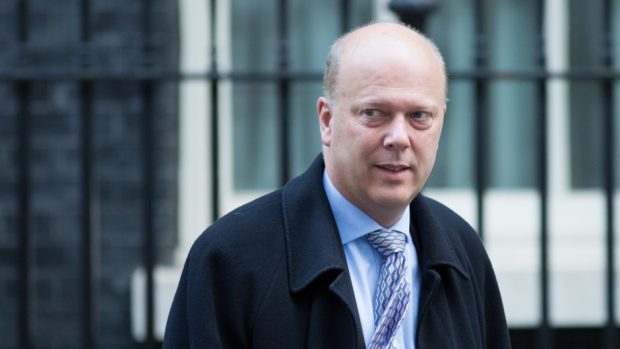 Beleaguered transport secretary Chris Grayling was "dragged kicking and screaming" to the Commons yesterday after the SNP secured an emergency debate on his handling of a no-deal Brexit ferry contract.
It came after Mr Grayling failed to respond to an urgent question on the debacle in the Commons on Monday.
Opposition MPs have been demanding the transport secretary's P45 since Friday when the government was forced to pay Eurotunnel £33 million in exchange for dropping legal action against the Department for Transport over the contracts.
Eurotunnel alleged that the contracts, which were awarded to run medicine supply routes, had been awarded in a "secretive" way.
The SNP's transport spokesman Alan Brown, who secured the debate, said: "We've a transport secretary that has tried to dodge some important issues and has to be dragged kicking and screaming to the despatch box.
---
>> Keep up to date with the latest news with The P&J newsletter
---
"And we can see him, here we go yet again, the head-shaking has started, the chuntering 'oh we're talking nonsense, we don't understand anything'. That is why this emergency debate has been granted."
He said it was "all about transparency and accountability", adding: "These no-deal preparations have been a complete and utter shambles."
Asking why they had paid out the money to Eurotunnel, he said: "If it was really a robust process the government would have defended itself to the hilt in court. It wouldn't have then caved with an out-of-court settlement."
Mr Grayling was described as a "departmental wrecking ball" who had wasted more than £2 billion by Labour, who called on him to resign.
Shadow transport secretary Andy McDonald said: "The record of this transport secretary is that of a departmental wrecking ball.
"As transport secretary, he's repeatedly thrown our transport networks into chaos, wasting obscene amounts of public money."
Mr Grayling rejected calls to resign and said the £33m payment was "regrettable".
He said: "This was a sensible part of contingency planning to make sure that we had all resources that we needed, all the medical supplies that we needed, for the NHS.
"That is why the Cabinet took the decision that it did.
"That is why we collectively last week decided, however regrettable the Eurotunnel court action was, that we had to take a decision to protect the interests of the country in the circumstances of a no-deal Brexit."