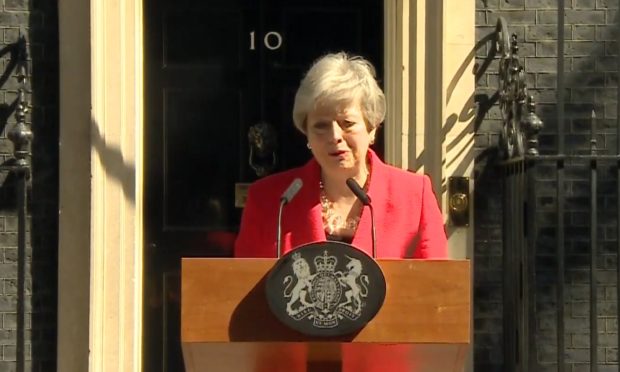 Theresa May's premiership began with a pledge to tackle society's "burning injustices", but a bungled election campaign and divisive Brexit negotiation ultimately cost the prime minister her legacy.
Hard to imagine now, but when the Tory crown fell unexpectedly into her lap in 2016 – after favourite Boris Johnson quit the race following a Machiavellian stitch up by Michael Gove – the party faithful and Westminster commentariat were full of praise and optimism.
Mrs May was judged to be a sound, competent operator – with the phrase "grown-up politician" never too far from her name in columns or on the airwaves.
But, in her first few speeches as prime minister, Mrs May would set out a vision of Brexit that would ultimately lead to her downfall.
Britain, she said, would leave the customs union and single market and the country would be prepared to leave with no-deal – promises made before the true extent of the border conundrum in Northern Ireland was appreciated and proper examination of the economic fallout of a no-deal was made.
Regardless, the pledges were made and they went on to become articles of faith not to be forsaken with Brexiteers.
Perhaps her biggest blunder however was the 2017 general election.
Projections at the time suggested the Tories could secure a majority of 140, with nearly 400 seats, while Labour would plunge below 200.
But the campaign was a disaster and the Conservatives lost their majority in Parliament, leaving Mrs May begging the DUP to prop-up the government.
In the Brexit negotiations that followed, cabinet ministers, the DUP and the public at large were updated only periodically and often did not like what they saw when it emerged – eroding trust in Mrs May's ability and ultimately her authority.
A string of key resignations, defeats and the spectacle of the government being found in contempt of Parliament underlined how destructive and devastating Brexit had become.
But it was in March,with the final defeat of her Brexit deal, that Mrs May's power truly collapsed.
While a lame-duck prime minister she may have been, the Tory party proved unwilling to bring her time in Downing Street to an end and instead the public were treated to humiliating scenes of Mrs May asking Brussels for extension after extension for another vote on a Brexit deal that even her own MPs would not support.
The party had finally had enough after a devastating set of European parliamentary election results, in which the Tories finished fifth.
After words with cabinet ministers, executive members of the 1922 committee and aides, Mrs May exited Downing Street on May 24 to announce she would be stepping down.
Without Brexit, Mrs May might never have occupied Number 10.
It let her in, chewed her up and spat her out.
But be assured, Brexit is still nowhere near done. Neither as a policy nor as a political career killer.