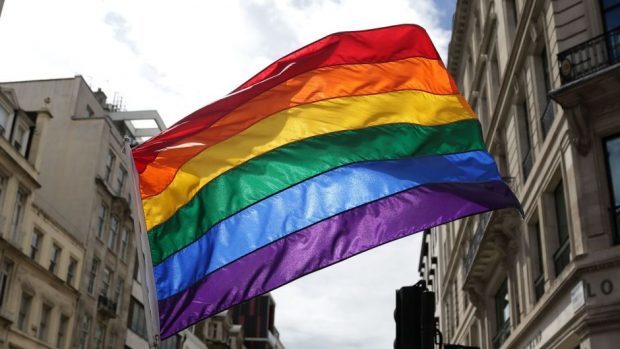 MPs have voted to liberalise abortion and extend same-sex marriage to Northern Ireland, bringing the region in line with the rest of the UK.
The Commons backed the same-sex marriage proposal, 383 to 73 votes, and the proposal to extend abortion rights by 322 to 99 votes.
Both proposals came in the form of amendments to a technical bill on the governance of Northern Ireland – deemed necessary while the region remains without a devolved government.
Votes on the amendments were free votes for MPs, as they were viewed as a matter of conscience.
North-east Tory Andrew Bowie along with SNP MPs Ian Blackford and Kirsty Blackman and Lib Dems Jamie Stone and Alistair Carmichael backed both amendments, while Aberdeen South MP Ross Thomson backed the amendment on same sex marriage but abstained on the second.
Moray MP Douglas Ross and Banff and Buchan MP David Duguid voted against both moves.
Mr Duguid, explaining his decision, said it was "important to respect devolution" and in the absence of an elected assembly in Northern Ireland said it was not right for Westminster to be legislating on the matters.
He said: "I didn't vote against same sex marriage or abortion, I voted against this parliament voting on such a focused set of issues when there are so many other issues that are not being dealt with.
"I didn't vote against the substance or content of what these amendments were saying, but the principal of them."
Mr Ross added: "I believe it's a decision for the elected politicians in Northern Ireland to determine these issues."
Western Isles MP Angus Brendan MacNeil, along with his SNP colleague Brendan O'Hara and Gordon MP Colin Clark abstained on the issues.
Mr MacNeil explained that his reasons for abstaining were around respecting the devolution settlement.
The line taken by Mr MacNeil and many of his SNP colleagues was official party policy up until yesterday morning when a backlash on social media forced the party to change tact and allow MPs a free vote, the Press and Journal understands.
Mr Blackford, who leads the party in Westminster, said: "In the absence of a functioning Stormont Assembly, I'm proud the SNP has done our bit to support equal marriage and women's right to choose in Northern Ireland – and I'm pleased for all those who stand to benefit from having their human rights respected."
He added: "While we will always defend the principle of devolution, in the circumstances of the vote this was the right thing to do."
The regulations will come into force by October 21 unless an Executive is formed before this date.