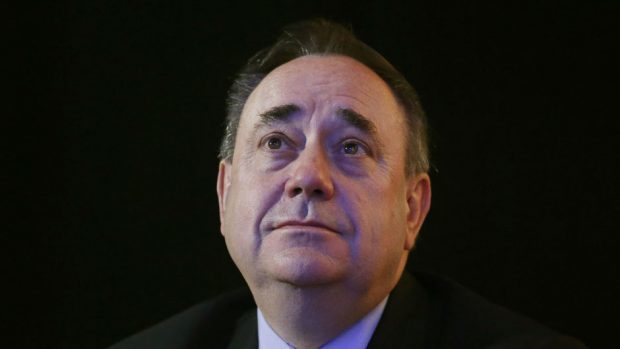 Alex Salmond has revealed he is suing the Scottish Government following complaints about his behaviour made by two staff members during his time as First Minister.
The incidents were alleged to have happened in his official Bute House residence in December 2013.
It is understood that, following an internal investigation, details of the accusations were passed to the police.
But Mr Salmond has said the Permanent Secretary to the Scottish Government is "behaving unlawfully" with the complaints procedure and is now taking his case to the Court of Session.
In a statement released this evening, he wrote: "This is a procedure so unjust that even now I have not been allowed to see and therefore to properly challenge the case against me.
"I have not been allowed to see the evidence."
Statement from Alex Salmond pic.twitter.com/DUOTS7MriX

— Alex Salmond (@AlexSalmond) August 23, 2018
He added: "It is therefore with great reluctance that I have today launched a judicial review in the Court of Session which will decide the issue of the lawfulness of the procedure which has been used against me."
Mr Salmond also said: "If the Court of Session finds in my favour then the administration at the senior levels of the Scottish Government will have the most serious questions to answer."
Both the Scottish Government and police have said they are unable to comment.