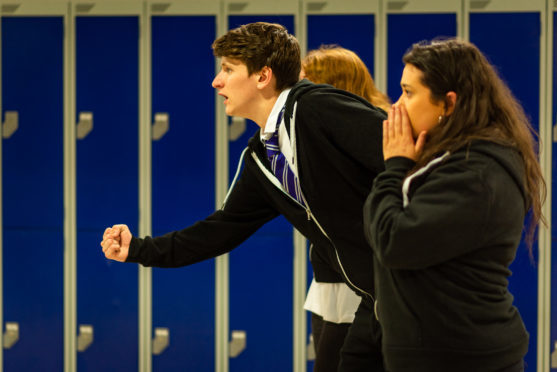 A play highlighting the dangers of knife crime will reach tens of thousands of youngsters with a tour across every Scottish council area.
Over the next six months, performances of Balisong will be held in 95 schools and one young offenders' institute reaching an estimated 25,000 people.
The play charts the journey of three youngsters in their final weeks of school when they discover one of their friends has been carrying a knife.
And through the performance, which is backed by the Scottish Government, and a post-show workshop, it will teach youngsters what they can do if they find themselves in a similar situation.
Created as part of the No Knives, Better Lives (NKBL) project, the tour will build on the first Balisong play last year which reached 12,200 pupils.
The organisation's national coordinator, Emily Beever, said: "In the last decade, the level of knife crime in Scotland has drastically reduced, but one incident is still one too many.
"Work with young people is key to continuing to prevent knife crime.
"Balisong has given us an exciting new way to talk to all young people about their role in preventing knife carrying through peer support.
"The feedback has shown that already more than 12,000 young people will think twice before picking up a knife."
In recent years several initiatives have gone live as part of efforts to cut down on knife crime, sparked in part by the fatal stabbing of 16-year-old Bailey Gwynne at an Aberdeen school in October 2015.
However, activists are continuing to call for further crackdowns.
Last month The Press and Journal revealed that more youngsters in the north of Scotland were caught with blades or pointed weapons in school than any other part of the country.
Legislation to place tighter restrictions on ordering weapons online is currently being considered by politicians at Westminster in a bid to further cut down on the number of knife crime incidents.
Alastair MacKinnon, the chief executive of show producer Fast Forward, said: "There has been a tremendous reaction from young people and teachers in all of the schools that we have toured to so far.
"Creative partnership has been at the forefront of this project, and we are delighted to see how it is paying off in the response of young people to this powerful play."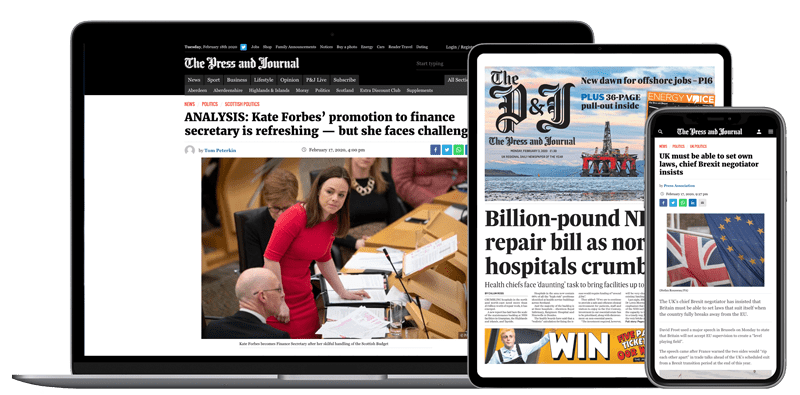 Help support quality local journalism … become a digital subscriber to The Press and Journal
For as little as £5.99 a month you can access all of our content, including Premium articles.
Subscribe