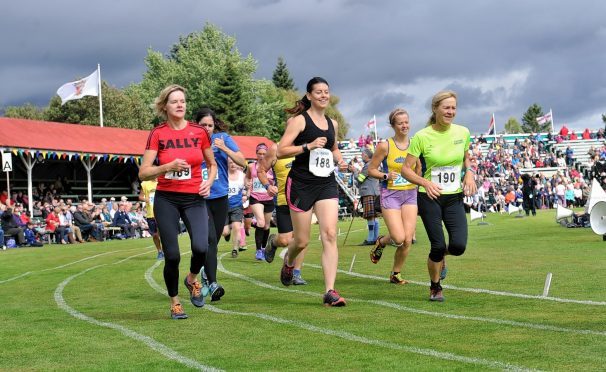 Scottish Highland Games are known internationally for their iconic, tartan-clad strongmen, hurling enormous cabers through the air and pushing their bodies to the limit in all manner of physical challenges.
But now, a new campaign has been launched to help encourage more women to the forefront of the nation's world-famous competitions.
Significant efforts will be made to attract new competitors from athletic clubs across Scotland.
New competitions are also being created by the Scottish Highland Games Association (SHGA), with advice offered to the organisers of individual games on how to shake-up their events.
The SHGA decided to put in the place the measures to increase the number of female competitors following a recent meeting of its members.
Ian Grieve, the association's secretary, said: "Talking to people and looking at what was in the press, we found that there wasn't a good awareness of what Highland games can offer female athletes and there was more we can do to help that situation.
"We get lots of male and only some female competitors, but would like to see a lot more.
"To help encourage more female athletes, we've asked our members to run athletic events on either a handicap basis, to level the playing field, or separate events for men and women or – if they cannot accommodate that, to record winning places for both genders.
"This will give male and female athletes the same opportunities to get placings and prizes."
In order to spread awareness of the new changes for female competitors, the SHGA has contacted more than 100 athletic clubs across Scotland, encouraging them to let their athletes know about the opportunities for women at Highland Games.
As part of its new campaign, the association has also created a slew of new leagues for female athletes, alongside those for males, so those competing regularly will be rewarded at the end of the season with trophies and cash prizes, regardless of gender.
Mr Grieve added: "We've also printed and distributed 10,000 calendars of events, showing where athletes can compete, plus made it available on our website, all for free.
"The aim of all of this is to raise the number of female athletes at the highland Games.
"If they come along, they will be made to feel very welcome."