Father and son helping Scottish musicians collaborate across the world during lockdown
Musicians across the globe are continuing their love for Scottish music despite the coronavirus lockdown all thanks to Tunes in the House.
Created by father and son duo, both called Martin MacLeod, the project comprises of individual musical recordings being stitched together to produce a larger collective piece.
Musicians from 60 countries are currently involved including India, Canada, Australia and throughout Europe to name a few.
Martin MacLeod jun, a 23-year-old film maker from Pitlochry, said inspiration came from the islands: "Tunes in the House was designed to connect all the Scottish musicians around the world and keep them playing regardless of isolation and lockdown.
"The project was inspired by Shetland musician Peter Wood who was posting daily tunes on Facebook from his house, sometimes in his pyjamas.
"My dad, a founding member of the Capercaillie folk band, approached me asking if he could play along with that.
"That is where the idea all started and Peter (Wood) has now become a daily contributor for the project."
Behind the scenes Mr MacLeod jun works hard bringing the collaborations together with a 10-piece band being the largest to date.
He said: "It's just me running the social media sites and editing the videos together.
"Each video takes about two hours to make – so there is a lot of work involved. Due to the current situation I have no work so I have a lot of spare time to keep things going for now.
"Since creating Tunes in the House, my relationship with music has grown exponentially, it's been very overwhelming and there has been a lot of Scottish music playing in this house for the past week or two."
With now 80 episodes produced, the online community continues to grow with the videos being watched thousands of times.
"We've only been running a few weeks but the response has been amazing, we thought it would do well locally but what we have realised is that there is a Scottish musician in every corner of the world" said Mr MacLeod jun.
He continued: "We are delighted that a couple of Scottish tunes can do so much, not only for the musicians but also for those listening at home.
"Obviously we want to keep this going for as long as we can and all the positive comments really do help the motivation for that.
"Who knows when this is all over we might even get some sort of Tunes in the House festival."
Get involved and collaborate with the rest of the Tunes in the House team by signing up to the private Facebook group here.
To watch videos and stay up to date with the recent content visit the public Tunes in the House Facebook, Twitter and Instagram pages.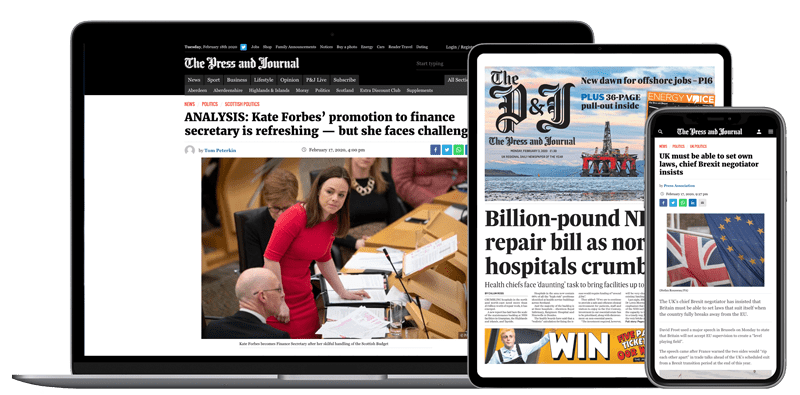 Help support quality local journalism … become a digital subscriber to The Press and Journal
For as little as £5.99 a month you can access all of our content, including Premium articles.
Subscribe