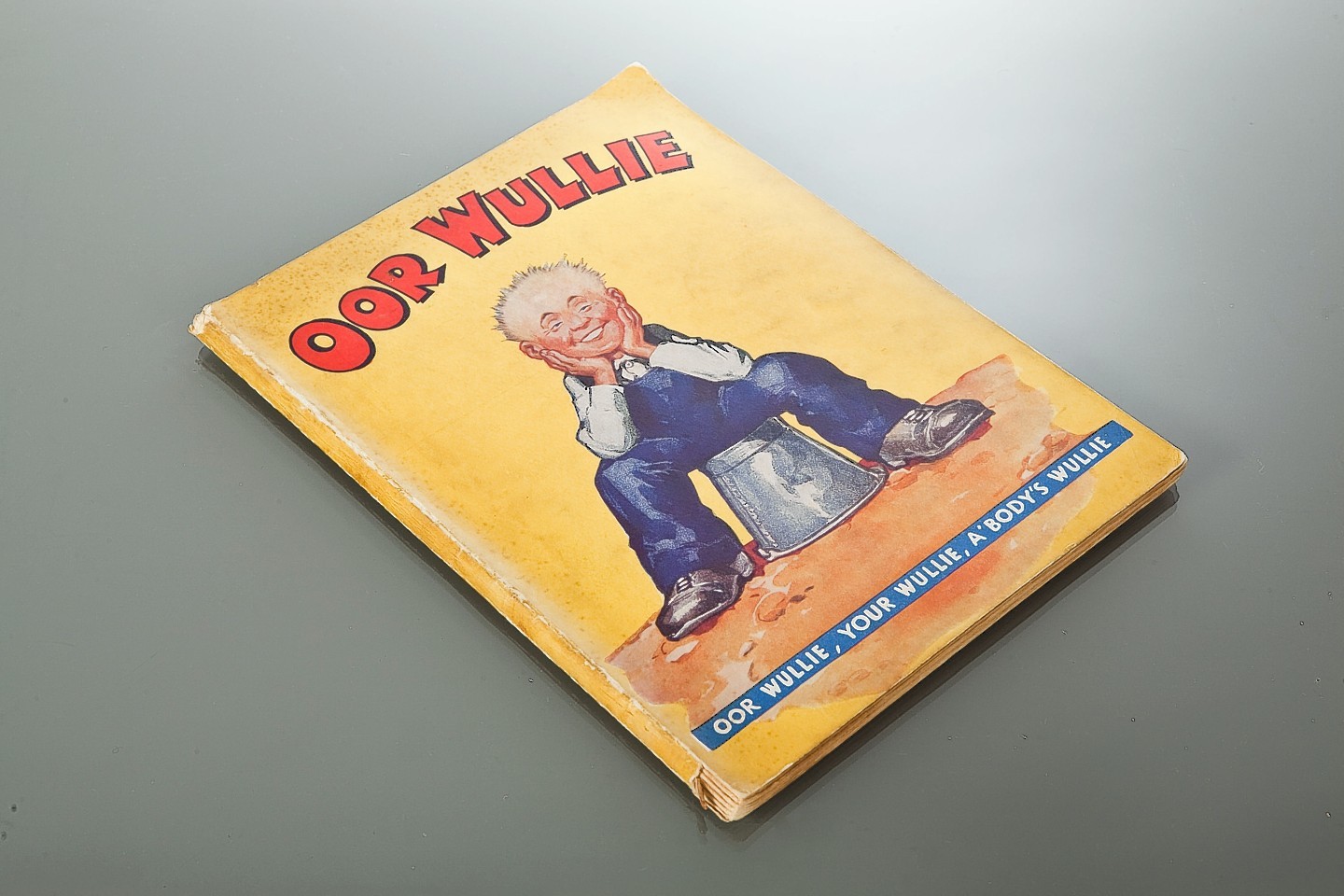 Rare copies of Oor Wullie and The Broons annuals have been sold at an auction for more than £8,000.
The first edition Oor Wullie annual from October 1940 and the second edition of The Broons from 1942 were sold by McTear's Auctioneers in Glasgow yesterday.
Oor Wullie sold for £5,400, over its £3,000 to £5,000 valuation. The annual was found in an Edinburgh loft eight years ago when relatives of the late home owner were clearing out the house.
The 74-year-old book was originally buried among piles of others and was only discovered when the family were later scanning through the ageing collection. The Broons annual, which was also discovered in the loft, sold for £3,000, four times the highest estimated price.
Commenting on the sale Brian Clements, managing director of McTear's, said: "Oor Wullie has fans across the globe and we knew that there would be a lot of interest in this very rare edition. There were a lot of bids on the night, resulting in a great price for the book. Bidding was also fierce for the Broons second edition with a whopping £3000 secured at the auction.
"Along with The Broons, the Oor Wullie annual remains a must-have Christmas gift with people of all ages enjoying the mischief and wit of Wullie and his pals. Wullie's been part of our childhoods since the 1930s and we were delighted to have the opportunity to sell these very special pieces of memorabilia."
The nine-year-old Wullie, said to live in the town of Auchenshoogle, has been a regular face in The Sunday Post since the late 1930s.
One of Scotland's most beloved comic strip characters, he is depicted in dungarees and spiked hair, with his stories usually starting with him contemplating atop his upturned pail. Wullie's antics, and those of pals Wee Eck, Fat Boab and Soapy Joe, as well as PC Murdoch, Maw, Paw and pet "moose" Jeemy and terrier Harry, are all told in the Scots dialect.